'One Piece' 1018 Raw Scans, Spoilers, Release Date, Predictions And More
KEY POINTS
"One Piece" 1018 is scheduled to release on July 4
Fans will most likely see the continuation of the fierce battle between Sanji and Queen
Zoro might return to the battle in "One Piece" 1018
"One Piece" 1018 is just a few days away from its official release and if there is no unannounced break happening within the week, fans will finally get an idea about the much-awaited chapter through spoilers and raw scans as early as Tuesday.
Spoilers, raw scans release date
The "One Piece" manga will not have any break this week, which means the unofficial spoilers would surface online sometime between Tuesday and Wednesday. Meanwhile, the unofficial raw scans would be available between Thursday and Friday, alongside the chapter's detailed summary.
Fans can expect "One Piece" 1018 to roll out on July 4.
Predictions and spoilers
Based on several clues in the previous manga installment, it looks like fans are in for a real treat, especially for the fans of Roronoa Zoro, Vinsmoke Sanji and the First Son of the Sea Jinbei. "One Piece" 1018 might show Zoro taking Miyagi's super medicine, which would allow him to get back into action. Zoro is currently at the Live Stage and there is a chance that he will fight another Kaidou's All-Stars, King the Conflagration.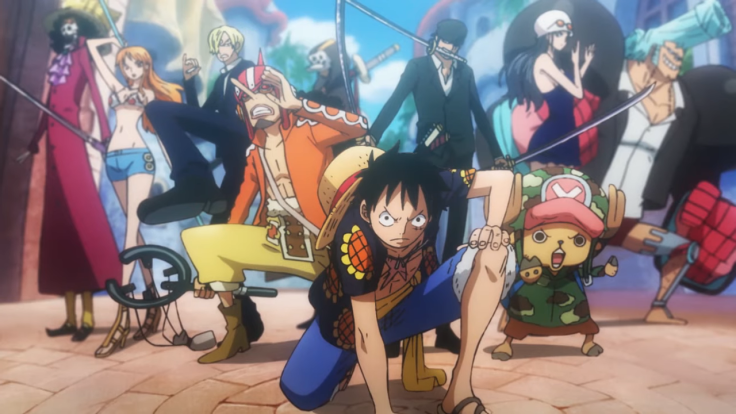 The Calamity is also at the Live Stage and the latest update about him is that he is observing solemnly at the Samurai alliance's will to fight after learning from Momonosuke's announcement that Luffy is still alive and would soon return to the battle. The previous chapter also showed Vinsmoke Sanji fight Queen the Plague in his hybrid form and it looks like this is going to continue in "One Piece" 1018. More importantly, fans saw Whos Who battle against the newest official member of the Straw Hats, Jinbei.
Other details
The previous chapter also revealed that through O-tama's instruction, those SMILE users who have eaten her kibi dango fight for the Samurai alliance. Although most of Kaidou's minions are bewildered by the turn of events, O-Tama's action put a price tag on her head. It won't be long until King, Queen, Jack or other high-ranking officials of the Beasts Pirates realize what caused the sudden shift of allegiance of some of their minions.
These are unofficial "One Piece" 1018 spoilers and predictions and, at this stage, are highly speculative.
© Copyright IBTimes 2023. All rights reserved.