'One Piece' 991 Spoilers: One Of Kaido's All-Stars Finally Defeated
KEY POINTS
"One Piece" Chapter 991 is titled "Let Me Die"
The upcoming chapter is set to arrive on September 28
"One Piece" Chapter 991 will reportedly show one of Kaido's All-Stars defeated
"One Piece" Chapter 991 will show one of Kaido's All-Stars finally defeated, according to new spoilers.
Things are getting more and more exciting as the manga approaches its 1000th chapter. Based on the latest spoilers, fans would finally see one of Kaido's right-hand men Jack the Drought defeated in "One Piece" Chapter 991. If the spoilers are accurate, Jack's defeat could mean that the Minks tribe finally got the revenge they have long been waiting to savor.
The latest set of "One Piece" Chapter 991 spoilers do not reveal many details about Jack the Drought's defeat, so at this point, it is hard to conclude what really happened. It is not also clear if he is wounded but alive or dead and defeated. However, Jack's defeat is a major victory not only for the Minks but also for Oden's followers.
A couple of decades ago, King the Conflagration, Queen the Plague and the eight years old Jack the Drought were present when Kaido set the Oden Castle on fire to destroy the Kozuki Family. Following Oden's demise, Jack and his men destroyed Mokomo Dukedom and later attacked Zunesha. Fast forward to the present day, Jack and his army went to the roof of Skull Dome to support Kaido.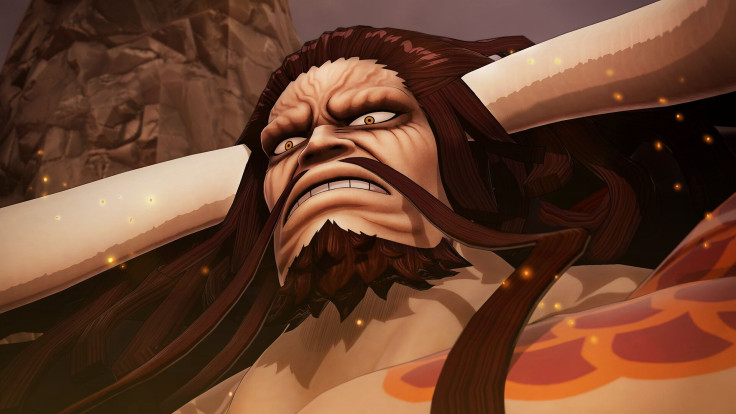 Jack's arrival was welcomed by Minks in their Sulong forms. The fight caused Jack the Drought countless sustained injuries. Inuarashi and Nekomamushi attacked him in the ensuing chapters of "One Piece" manga. Based on the series of events, it appears that Inuarashi and Nekomamushi in their Sulong forms finally defeated Jack.
The latest set of spoilers also mentioned that the Sulong forms of Nekomamushi and Inuarashi would finally be revealed in "One Piece" Chapter 991. However, it is interesting to note that Jack the Drought is indeed a very strong character considering that it took several Minks in their Sulong forms to wound him and Nekomamushi and Inuarashi in Sulong forms to defeat him completely.
Meanwhile, "One Piece" Chapter 991 is titled "Let me Die!" it is scheduled to arrive on September 28.
© Copyright IBTimes 2023. All rights reserved.