Oprah Winfrey Going On Nationwide Tour In 2020: How To Get Tickets
Oprah Winfrey announced that she has plans to embark on a new nationwide arena tour in 2020. The OWN television network head revealed via social media that she will be taking her "Oprah's 2020 Vision: Your Life in Focus" tour on a nine-city tour beginning Jan. 4, 2020 in Fort Lauderdale, Florida.
According to the AP, the upcoming tour dates will focus on promoting "a healthier lifestyle" as a collaboration with WW (Weight Watchers Reimagined). This partnership makes sense as Winfrey has been a spokeswoman for the brand for several years.
"My hope is to make 2020 the year of transformation for you - mind, body and spirit. That's why we're calling the tour 'Oprah's 2020 Vision: Your Life in Focus,'" she in a statement on Oprah Magazine's site.
Continuing, the former "The Oprah Winfrey Show" host added, "Say goodbye to procrastination, denial, feeling stuck and wishing for a better life. This is going to be a day-long party for everyone, celebrating all that you are- and all that you're meant to be. Let's make it happen in 2020!"
READ: Oprah Reveals She 'Couldn't Have Remained Friends' With Gayle King If This Happened
Winfrey additionally shared some insight into what attendees can expect from the tour, including the fact that each city is going to "feature a different lineup of celebrity guests." Her tweet can be seen below.
As reported by the AP, the new show will make stops in Los Angeles, San Francisco, Atlanta, Dallas, Charlotte, New York, and Denver, and is set to wrap on March 7. Over $1 million in proceeds from the tour will go to Weight Watchers Good, an organization that brings "fresh and healthy food to underserved communities."
For those who would like to attend the tour, which will be Winfrey's first in five years, tickets go on sale to WW members starting on Monday, Sept. 9, at 10 a.m. local time. Beginning on Tuesday, Sept. 10, American Express Card Members will be able to purchase tickets also starting at 10 a.m. local time. Tickets will then be made available to the general public on Friday, Sept. 13, at 10 a.m. local time. The New York Times reports prices will range from $199 to $999.
Tickets will be available at WW.com/Oprah and on Ticketmaster.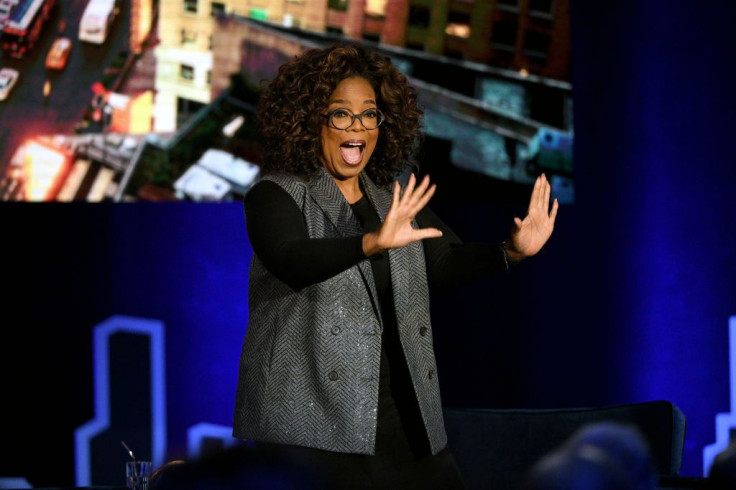 © Copyright IBTimes 2023. All rights reserved.