Oprah Winfrey Leads Selma March To Mark Martin Luther King Day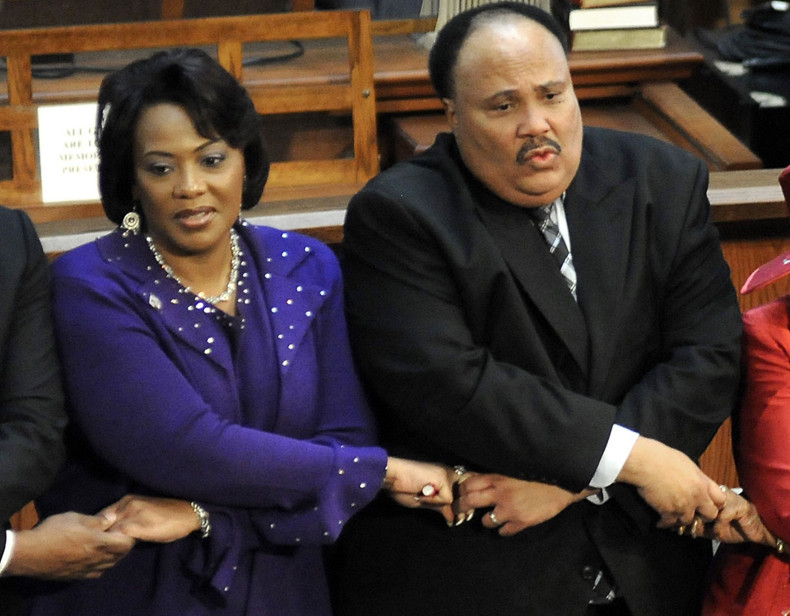 Oprah Winfrey, David Oyelowo and other actors from the movie "Selma" Sunday marched across the Edmund Pettus Bridge in Selma, Alabama, to commemorate the historic 1965 voting rights protest led by the Rev. Martin Luther King Jr. The march paid tribute to the civil rights leader a day ahead of the national holiday that marks his birth.
"Every single person who was on that bridge is a hero," the Associated Press said Winfrey told the hundreds who participated in the event. Winfrey, who produced the movie "Selma" and played the role of civil rights activist Annie Lee Cooper, said Sunday's participants were seeking to remember "Martin Luther King as an idea, as Selma as an idea and what can happen with strategy, with discipline and with love."
This year's commemoration comes on the heels of nationwide protests following the deaths of Michael Brown of Ferguson, Missouri, and Eric Garner of Staten Island, New York, who died at the hands of police officers. Both their deaths and the decisions by separate grand juries not to indict the officers involved triggered sometimes violent demonstrations and calls for justice.
In addition to Winfrey and Oyelowo, John Legend and Common were on hand for the march, the Selma Times Journal reported. "It's a big day for Selma, another national and historic day for our city," Selma Mayor George Evans said.
The 1965 Bloody Sunday march portrayed in "Selma" climaxed a 50-mile walk to Montgomery. The crowd numbered 25,000 by the time marchers reached the Capitol, having survived tear gas and clubblings by police trying to end the protest.
"I wanted to bring my children here so they can know their history and for them to participate in this walk," Lisa Stevens told the AP. Stevens brought her children, ages 6 and 10, to Selma Sunday after having taken them to see the movie last week.
McLinda Gilchrist, 63, said the marchers were "treated worse than animals," and he hopes the movie will make today's youth understand what it was like during the 1960s.
The King Center in Atlanta holds its 47th annual Martin Luther King Jr. Commemorative Service Monday, and Alabama State University President Gwendolyn Boyd was set to deliver the keynote address.
"Many people overlook the inseparable connection between my family and Alabama State University," the Rev. Bernice A. King, Martin Luther King's daughter and chief executive officer of The King Center, told the Montgomery (Alabama) Advertiser. "My father used the university's library while completing the dissertation requirements for the Ph.D. at Boston University in 1954.
"Almost two years later, the university's president, Dr. Harper Councill Trenholm, provided a safe haven for my father in the official residence on the campus after the Dexter Avenue Baptist Church parsonage was bombed during the early phase of the Montgomery Bus Boycott."
© Copyright IBTimes 2022. All rights reserved.