Oregon Wildfire Update: Helicopter Pilot Fighting Blaze Dies In Crash
KEY POINTS
The chopper crashed while battling the White River Fire

The pilot was the only one on board during the crash

Around 447 personnel are fighting the White River Fire
A helicopter pilot on firefighting duty was killed Monday after the chopper crashed in Oregon's Mount Hood National Forest, where a lightning-sparked fire has eaten up 1350 acres.
Around 447 personnel are currently engaged in fighting the White River fire, which has been contained only 5 percent, according to the U.S. Forest Service. The fire started on Aug. 17.
Tom Duffy, 40, had been doing bucket drops on the wildfire for several days with a Type 1 Kmax helicopter. The chopper went down in the rough terrain about 20 miles east of Portland.
The cause of the crash is unclear at the moment. No other persons were on board when the helicopter crashed, authorities confirmed Tuesday.
Officials from the U.S. Department of Agriculture (USDA) Forest Service and Wasco County Sheriff's Office responded immediately to the crash site.
"This kind of news is never easy," Suzanne Flory, a spokeswoman for the Forest Service said in a statement. "We have very limited information at this time but an investigation has started and it is ongoing."
The Federal Aviation Administration and the National Transportation Safety Board are investigating the crash.
Duffy worked for a Montana-based private company that was under contract for aerial firefighting, operating under a "Call When Needed" agreement with the Forest Service, authorities said Tuesday.
"We don't ever forget those people that are protecting our public lands and are on the front lines for us and our local communities," Wasco County Sheriff Lane Magill said in a Facebook release.
Duffy was a former Montana State University basketball player and a lay leader for the Seventh-Day Adventist Church of Montana.
"Our love and prayers are with Tom's family and loved ones. Tom has a long history of dedicated service as an Adventist leader here in Montana and the Northwest and will be deeply missed," Elden Ramirez, the Adventist Church president for Montana, said in a statement.
The wildfire is burning alongside the much larger Indian Creek Fire, reportedly caused by human activities on Aug. 16. The massive fire has burned nearly 47,657 acres, the forest service department reported.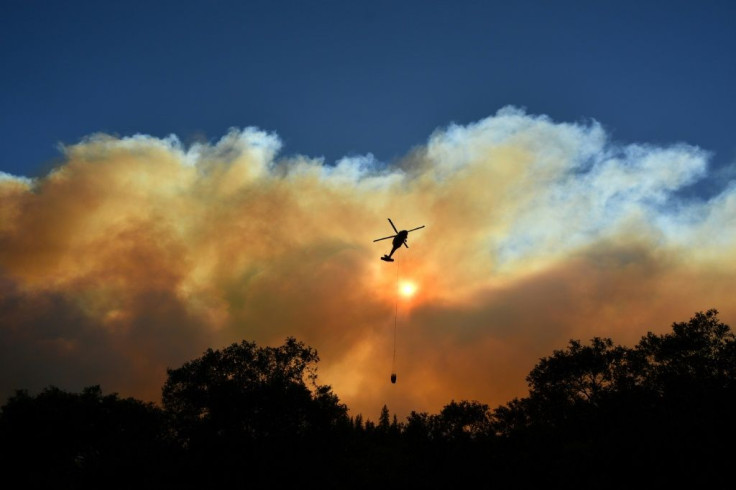 © Copyright IBTimes 2023. All rights reserved.