'The Originals' Season 2 Spoilers: Episode 2 Synopsis Released; What Will Happen In 'Alive & Kicking'?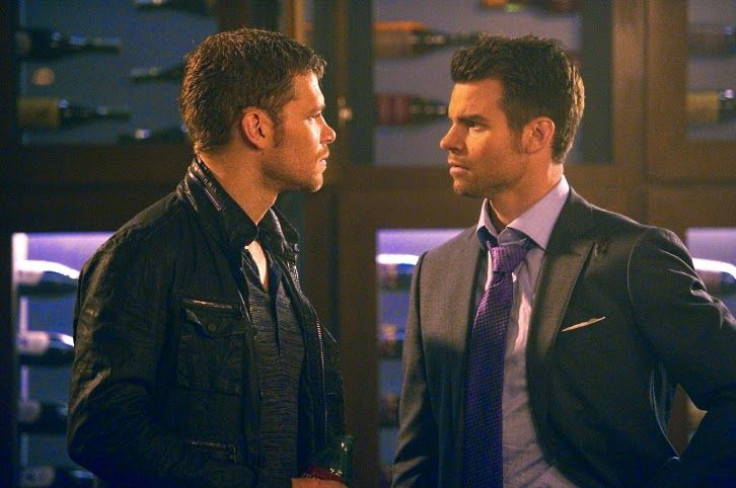 "The Originals" will be back with more drama when episode 2 of the hit CW series airs Monday, Oct. 13. Curious as to what Julie Plec, mastermind behind the supernatural thriller, has in store for fans when "Alive & Kicking" airs? Well, if the episode title is any indication it sounds like our favorite vampire brothers are about to find out their parents are back from the dead!
When the Season 2 premiere concluded, Esther, who is now in the body of Cassie (Natalie Dreyfuss), explained to her sons they should anticipate a family reunion in the near future. And in the world of "The Originals" a family gathering can only mean one thing: drama, drama, drama -- especially when your mother is a baby-killing witch and your father is a vampire who kills vampires.
But the reprisal of evil parents won't be the only thing on our protagonists' plates in episode 2. According to the summary, "as tensions between Elijah (Daniel Gillies) and Hayley (Phoebe Tonkin) grow, Klaus (Joseph Morgan) steps in and encourages her to regain her position within her werewolf pack." During episode 1, Klaus explained the only way he and Hayley could make New Orleans safe so that their daughter could return home is if they took back control of the city -- which would mean Hayley would have to become Queen of the werewolves despite turning into a hybrid.
But it's Esther who thinks she deserves the title of new pack leader now that Francesca (Peta Sergeant) is dead. Just another reason for Hayley to hate her mother-in-law, as if trying to kill Hope wasn't enough.
"Still under Davina's (Danielle Campbell) control, Mikael (Sebastian Roche) grows impatient as she attempts to uncover a spell to protect those closest to her," the summary continues. "When Elijah turns to Marcel (Charles Michael Davis) for help in tracking down a vital piece of information, he is forced to remember a time long ago when they were on better terms."
But Elijah's reminiscing won't be the only moment episode 2 will go back in time. According to the synopsis, Nathaniel Buzolic will appear in "Alive & Kicking" in a 1700's flashback.
The remainder of the synopsis reveals while Davina and Kaleb (Daniel Sharmon), who is actually Esther's son Cole, are out on a dinner date they'll find themselves in a "dangerous situation" when "unexpected visitors" crash their evening.
What are your predictions for episode 2 of "The Originals"? Sound off in the comments section below before "Alive & Kicking" airs on Monday, Oct. 13 at 8 p.m. EDT.
© Copyright IBTimes 2023. All rights reserved.