'The Originals' Spoilers: What Happened In The Season 1 Finale? Recap Before The Season 2 Premiere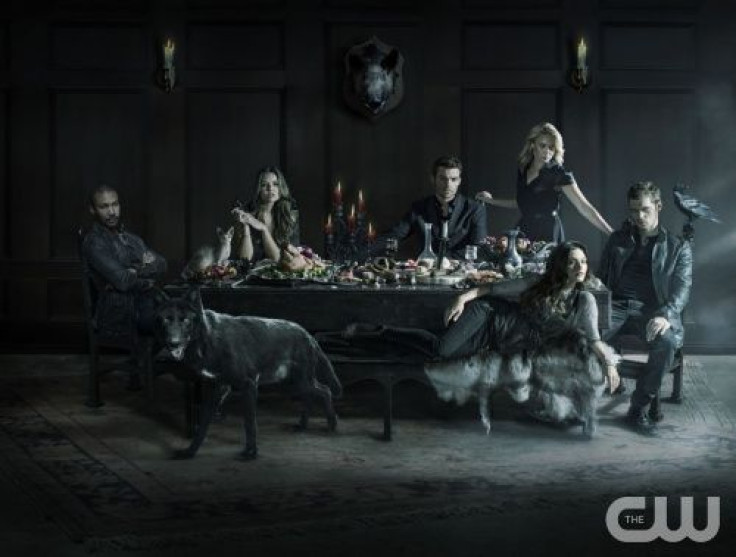 Must be the season of the witch -- and werewolf and vampire! That's right, our favorite supernatural show, "The Originals," will be back for an exciting installment when Season 2 of the hit CW series airs its premiere episode, "Rebirth," Monday, Oct. 6. Do you think you're ready for the thrills Julie Plec, mastermind behind the dark drama, has in store for fans? Well, if not, you can prepare for the new season with our recap of what went down in the Season 1 finale.
Episode 22, "From a Cradle to a Grave," which aired in May, kicked off on a dramatic note with the birth of the newest Mikaelson and the death of Hayley (Phoebe Tonkin). The witches were the one's responsible for Hayley's demise when they slit her throat -- all while Klaus (Joseph Morgan) looked on helplessly. Elijah (Daniel Gillies), who arrived to the scene a moment too late, was heartbroken.
"I let her in. I don't let people in," Elijah said to Klaus, clearly distraught. "I needed her, and you've broken me."
But Klaus didn't have time to mourn the death of Hayley. The witches had his daughter in their clutches and he was determined to get her back -- alive -- with a little help from Elijah.
"You can tell your niece how much you cared for her mother when we save her," he replied, thus beginning project "Get the Baby Back."
But as it turns out, they didn't have to endure the mission alone! Hayley came back to life with even more powers than she originally had. According to the storyline, Hayley died with the baby's blood inside her, allowing her to transition into a hybrid, like Klaus. To complete the process she would just need to drink her baby's blood -- which she eventually does.
But it isn't the trio who saved the baby. Marcel (Charles Michael Davis) was the one who retrieved the baby from the witches after slaughtering them. However, Marcel had motives for having Hayley's daughter in his possession. He wanted to use the baby as leverage, to save the lives of his men. But by the time he got to them, they had already been shredded to pieces by the werewolves. Despite his crew being clawed to death, Marcel and Klaus eventually patched up their rocky relationship. Marcel handed over the baby and Klaus allowed Marcel to drink his blood. All was well in the world, right? Wrong!
Klaus and Hayley were still worried about the safety of their baby (Grandma Mikealson still wants her granddaughter dead), which is when they decided to fake the child's death so they can baby-proof New Orleans before she returns home. That's when they handed over the child to Rebekah (Claire Holt), who had been missing from the series for a few episodes.
"She'll get a white fence. It'll be lovely," Rebekah said, comforting her brother that the child would be safe in her care. But Klaus didn't need any reassuring. He knew if anyone could protect his baby it would be his sister.
"There is no one I would trust more with my daughter's life," Klaus said before addressing his daughter, saying one day they would be reunited. Before departing, Rebekah asked what the child's name is. "Her name is Hope," Klaus replied.
Another important plot point of the Season 1 finale was the return of Esther (Alice Evans), who has now taken on a new vessel, and Mikael (Sebastian Roche) who is currently at the every whim of Davina (Danielle Campbell).
What do you think is going to happen in the Season 2 premiere of "The Originals"? Sound off in the comments section below with your theories before episode 1 airs on The CW on Monday, Oct. 6, at 8 p.m. EDT.
© Copyright IBTimes 2023. All rights reserved.