'The Originals' Season 3 Spoilers: Riley Voelkel Talks Romance For Freya, Reveals Why The Mikaelson Witch Is Too Busy For Love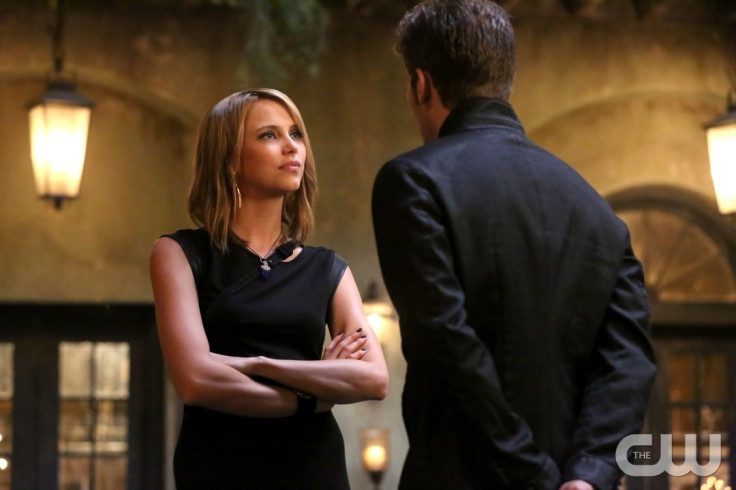 Freya (Riley Voelkel) may have spent episode 2 of "The Originals" locking lips with a New Orleans native, but according to the actress -- who portrays the eldest Mikaelson sibling -- fans shouldn't expect her character to change her Facebook status from "single" to "taken" anytime soon. Even though she totally wouldn't mind a brand new beau.
During an interview with Entertainment Weekly, Voelkel divulged that while she wouldn't be opposed to the writers of the hit CW series throwing a romantic interest into the Season 3 storyline for Freya, she notes that her character doesn't exactly have the time for an exciting and consuming type-of-love. After all… she's got a family in peril to save!
In the previous installment, Freya learned the grim fate of her siblings after a spell prophesied their deaths -- "One by friend, one by foe and one by family." This will motivate Klaus (Joseph Morgan), Elijah (Danielle Gilles) and Rebekah's (Claire Holt) big sister to find a way to save her siblings, who she just began bonding with after escaping Daliah's (Claudia Black) imprisonment.
"She really wants the whole family to stay together," Voelkel stated. "Now that they're all in danger and she's the only witch of the Mikaelsons, she definitely tries to take care of things."
But fixing the prophecy won't be an easy task -- especially with her siblings watching her every move. "She's definitely feeling the pressure because this is all she's ever wanted and now it could be taken away," the actress noted.
Not only is Freya tasked with saving her brothers and sister but the Mikaelson witch will also feel it's her responsibility to reunite her feuding siblings. During an interview with the Hollywood Reporter, Michael Narducci, showrunner of the supernatural drama, stated that Freya will "take it upon herself to be one the healing agents, a catalyst for change in that broken family," which is "more divided than ever."
Can Freya save her quarreling family? Fans will find out in Season 3 of "The Originals," which airs Thursday nights at 9 p.m. EDT on the CW.
© Copyright IBTimes 2022. All rights reserved.
FOLLOW MORE IBT NEWS ON THE BELOW CHANNELS