'Outlander' Creator Diana Gabaldon Responds To Scotland Grave Controversy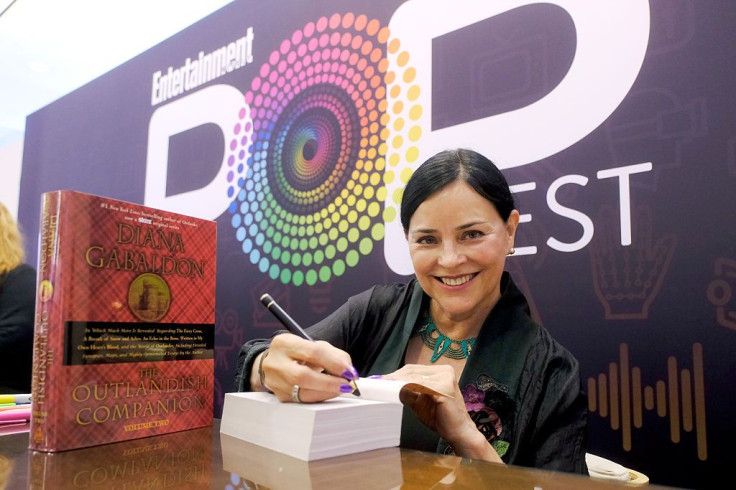 "Outlander" creator Diana Gabaldon seems to adore the fans of her book series. but she also has no problem calling them out when they cross a line. The author sent out a very blunt message to fans who thought taking selfies and posing in front of the Culloden war graves was ok.
Gabaldon tweeted out a message to fans after coming across an article published in The Scottish Herald.
"Um, guys...? I know almost everyone approaches Culloden with the respect due its mournful history and the fact that it _is_ a war grave. But for the few...maybe think twice?" she wrote.
The Scottish Sun spoke with Alasdair MacNeill, who is the head of the Jacobite group Circle of Gentlemen, dedicated to preserving Scottish Jacobite heritage.
The gentleman revealed he believed the show has turned the historical ground into just another tourist attraction.
MacNeill explained he felt as if the war graves at Culloden were now being viewed as just another prop from a Hollywood set, rather than a part of Scottish history.
"A lot of the visitors are American and seem to think they are on a film set rather than a war grave. They maybe don't know the history," he said.
Meanwhile, history blogger Colin MacDonald noted that many "Outlander" fans act appropriately at the grave site, but the ones who share photos online give them all a bad name.
"While most Outlander fans visit Culloden respectfully, social media shows us that a minority of those visitors continue to act inappropriately around the memorial stones and mass graves."
Even though the director may not be happy with fans who are posing by the graves, she isn't going to allow media outlets to disrespect them.
After giving the fanbase a piece of her mind, Gabaldon came across an article published in The Scottish Sun that she wasn't too fond of.
The article slammed "Outlander" fans who have been taking photos by the graves, and have gone on to post them online with mocking captions.
The story featured several photos of fans treating graves like a tourist attraction rather than a piece of history.
Gabaldon, who didn't seem too thrilled with the articl,e stated she has already asked fans to show some respect.
"I politely asked them to think twice about where they were and what kind of place Culloden is," she tweeted.
While it is unclear whether fans will continue to take selfies in front of the graves, it looks like Gabaldon has no problem speaking her mind and calling out those who act inappropriately.
© Copyright IBTimes 2023. All rights reserved.