'Outlander' Fans Help Caitriona Balfe Beat 63 TV Personalities To Emerge As 'Girl On Top' 2015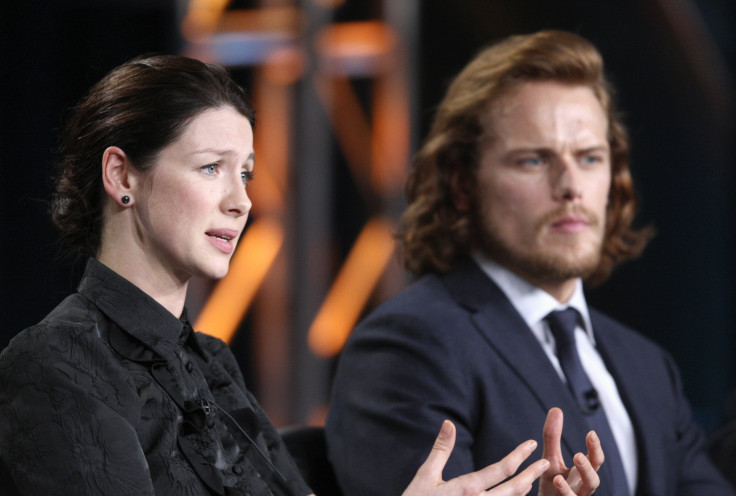 With a vote margin of less than 2 percent, fans of the "Outlander" TV series help Caitriona Balfe win the "Girl on Top" 2015 title. The actress said on her Twitter page that she was going to thank her fans for their support, but did not reveal what she was planning.
According to a report by EOnline, Balfe has beaten 63 other personalities, including Rickards from "Arrow" TV series in the final round. The fan base of both "Arrow" and "Outlander" is said to have worked hard to ensure their respective victory, but in the end the determination of Balfe's fans helped the actress to get the title.
The fans of the popular TV series apparently voted and tweeted "like crazy at all hours of the day and night" to make sure Balfe won. In a tweet the actress teased that she had "a little thank you" up her sleeve. Referring to the fan base of the "Outlander" TV series, she asked "who are the best fans in the land?"
Responding to the tweet, many of the fans expressed their excitement about the special "thank you" that Balfe is planning. Maddie Boland tweeted that she would appreciate it if the thanks included a picture of cast member Sam Heughan.
Heughan supported his fellow cast member on the show on Twitter and was constantly retweeting messages that called for votes for Balfe. The actor recently won the RadioTimes Champion 2015 award with over 16 million votes from the fans.
The actor had previously emerged as the Sci-fi Champion of 2015, and for the final TV Champion round he had to take on Ricky Gervais, who had won the Comedy Champion award in the same competition. Heughan said that he was "very astonished" by the number of votes and joked that many fans didn't have any fingers left after the intense voting.
Heughan said that he cannot thank the "dedicated and passionate" fans enough for their support. The actor invited those who haven't watched "Outlander" yet to join the "clan" and watch the show. The cast members are currently busy filming for Season 2, which will air sometime in 2016.
© Copyright IBTimes 2023. All rights reserved.