'Outlander' Season 1 Spoilers: Jamie And Claire Prepare To Fight In New Poster For Midseason Premiere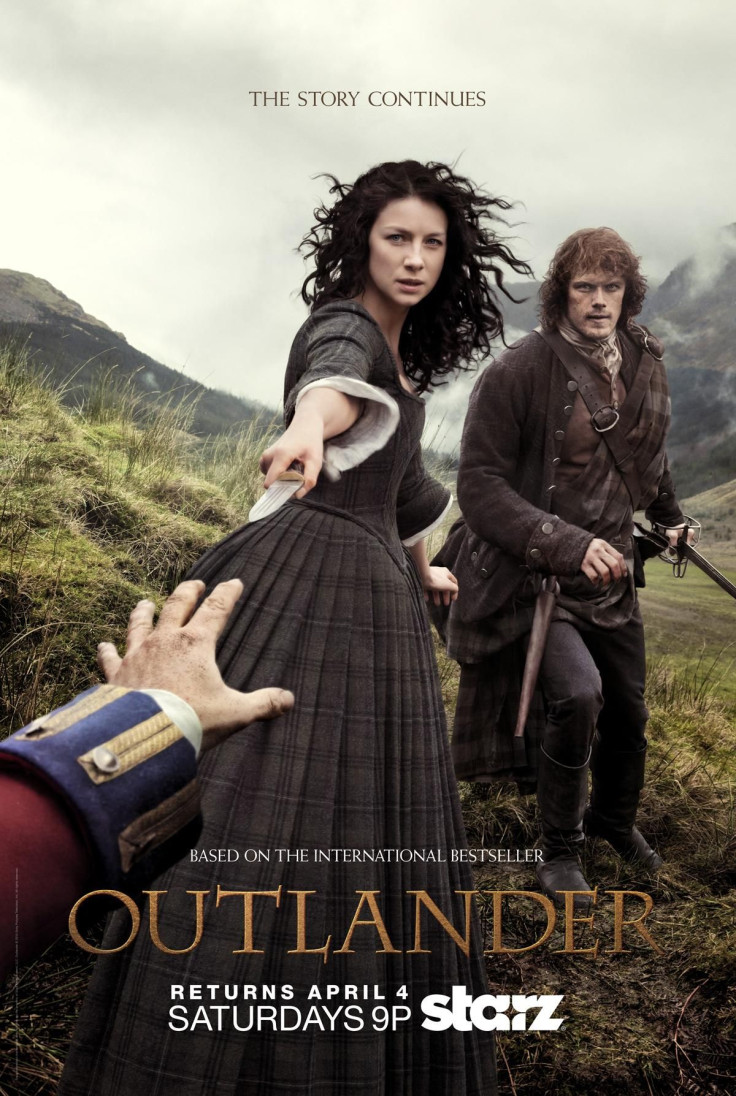 With the midseason premiere of "Outlander" Season 1 less than a month away, Starz has released two new posters for the second half of the season. Claire (Caitriona Balfe) and Jamie's (Sam Heughan) poster looks much like the key art from the beginning of the season. However, it shows their dark future. Check out the old and the new poster side by side below:
The posters were shot in the exact same location in the Scottish highlands, according to a press release. Despite similar poses, they're very different. The Scottish highlands are no longer sunny and bright but dark and foggy. Claire is in a tartan 19th century dress while Jamie has ditched his kilt (which disappoints many fans). They're also slightly closer in this poster, but that's not surprising considering how close they are in recent sneak peeks.
The biggest difference, however, is the knife. Claire was reaching back for Frank's (Tobias Menzies) hand in the first one. Now, she is holding a knife to Capt. Black Jack Randall (Menzies). Claire isn't torn between men in this poster. Jamie doesn't even need to reach out for her because she is reaching for him. See Jack's version of the poster below: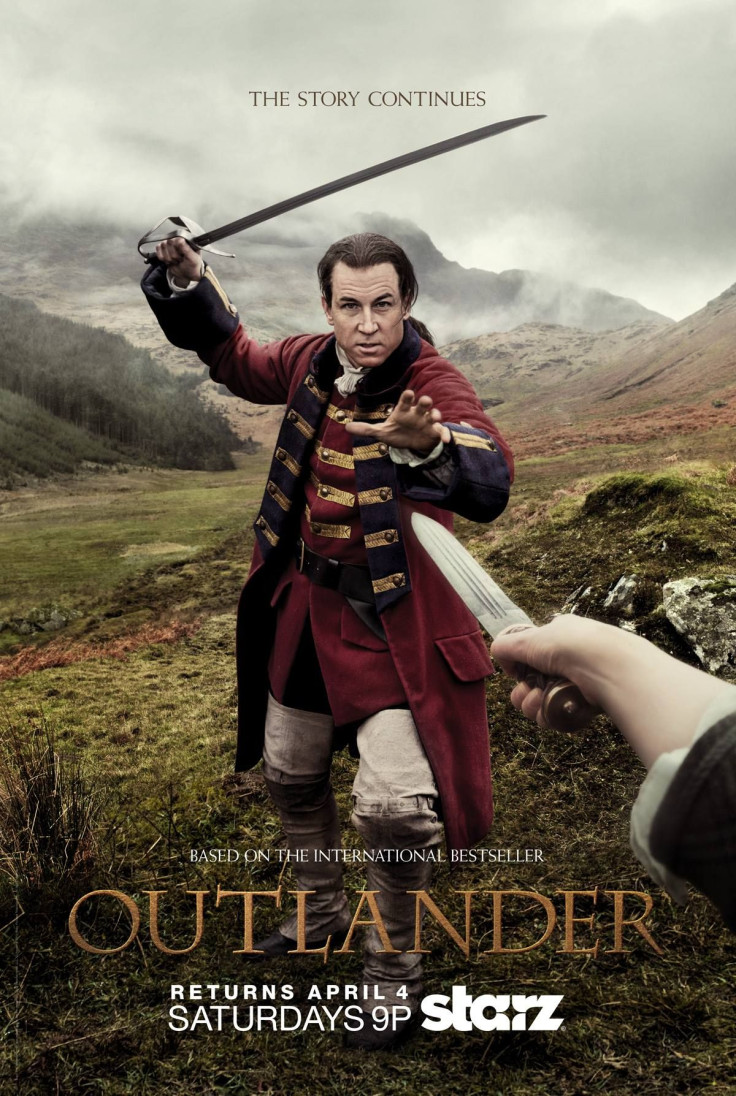 Jack doesn't look too happy in his poster either. As previously reported, Jack will still be in Jamie and Claire's lives in the second half of "Outlander" Season 1. "Jamie's been someone who has intrigued Jack," Menzies said. "He was unable to break him and still wants to get to the bottom."
Both have their swords out in these posters, so it isn't clear who will break first. Fans will just have to tune in for the midseason premiere to find out.
"Outlander" Season 1 returns to Starz on Saturday, April 4 at 9 p.m. EST.
© Copyright IBTimes 2023. All rights reserved.