'Outlander' Season 3, Episode 5 Spoilers: How Did Jamie And Claire Reunite?
"Outlander" Season 3 finally gave fans what they've been wanting for weeks now. Jamie and Claire reunited in the 18th century, but Claire didn't exactly run into Jamie's open arms.
Episode 5 kicks off at Christmas in 1968, and Claire (Caitriona Balfe) has pretty much given up on finding Jamie. However, Roger (Richard Rankin) apparently never stopped looking. He found a Robert Burns quote in something printed in 1765. Claire used to say the quote to Jamie, but anyone could be quoting the poet, the surgeon points out. Roger notes that Burns was only 6 at the time. Someone would have to have knowledge of the future to print that.
The excerpt also says "Printed by Alexander Malcolm." Roger believes Jamie was going by his middle names in 1765, 19 years after Claire left, and working as a printer in Edinburgh. Claire is shaken. She claims she didn't want to know this. She already shut the door on the past.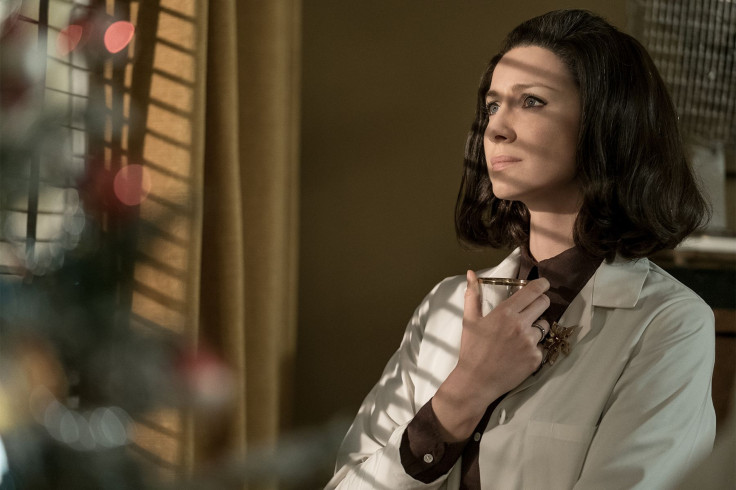 Going to Jamie also means leaving Brianna, who has been having some trouble since discovering who her biological father is. Claire can't abandon her daughter. She tells Roger not to tell Bree about this discovery.
Later, Claire, Brianna and Roger attend a ceremony naming a fellowship after Frank (Tobias Menzies) where Claire has an awkward run-in with Frank's mistress. Brianna wants to know who the woman is and demands the truth. Claire explains that Frank was planning to marry the woman after divorcing Claire.
Brianna worries that Frank hated her or that Claire resented her because she was a reminder of Jamie. Claire assures her that she was loved by both Frank and Claire.
In order to maintain their new honest relationship, Claire reveals that Roger found Jamie. Brianna wants her to go back, but Claire says she wants to stay with her daughter. "I love you, but I don't need you. Not the way I did when I was little," Brianna says.
Later, they talk about the possibilities. Claire doesn't know if she'll be able to come back, but Brianna knows that she'll be fine without her mother. After all, she is like her mother. Brianna wants Claire to tell Jamie everything about her.
Claire shares her other big concern: What if Jamie forgot her or fell out of love? Brianna convinces her that their connection is too powerful to go away. "You gave Jamie up for me. Now I have to give him back for you," Brianna says.
Brianna and Roger give her some gifts to help her on her journey to the past: some old money, a book on Scottish history and a topaz necklace (which is necessary to go through the stones). What Claire really needs, however, is a new outfit. She gets out the sewing machine and constructs an outfit fit for the late 1700s.
With some encouragement from Joe (Wil Johnson), Claire is told that she still looks great. Still, she wants to look the way Jamie remembered. She decides to dye her hair to cover the gray.
After handing over the deed to the house, her letter of resignation and Jamie's mother's pearls to Brianna, she explains that she has to head to Scotland on her own.
When Claire arrives in the past, she quickly finds Jamie's print shop. She walks in, ringing a bell and Jamie asks if it's someone else. He was apparently expecting someone, but Claire announces her presence. Jamie slowly turns around and looks up at her. Then he promptly faints.
"Outlander" Season 3 airs Sundays at 8 p.m. EDT on Starz.
© Copyright IBTimes 2023. All rights reserved.