'Outlander' Season 3 Premiere Set For Fall; Fans React To Extended Hiatus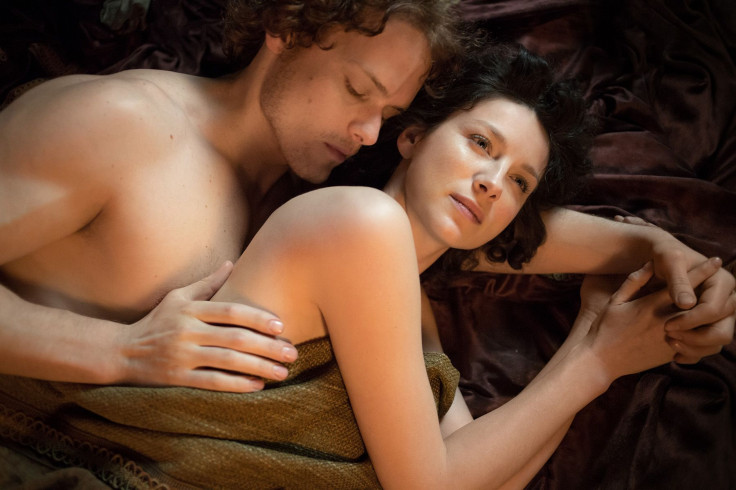 "Outlander" Season 3 is not coming to screens in spring, as many fans expected. While Season 2 premiered in April, Starz revealed that "Outlander" Season 3 won't air until September.
The news was revealed in a tweet that was accompanied by a video featuring Sam Heughan and Caitriona Balfe, who play Jamie and Claire. The actors seem quite excited to leave Scotland. The time travel drama is going to start filming in South Africa, which will stand in for Jamaica.
"We're going to Cape Town and we're extremely excited. There is sunshine, apparently. We don't know what that is," Heughan quipped.
The duo thanked the Scottish people and the historical sites that have let them film. However, they assured fans that they'll soon return. "It's 'bye for now,'" Balfe said.
The 13-episode season was rumored to start airing earlier in the year, but as the winter months started without a premiere announcement, fans started to fear the season would start later. Even though some suspected it was coming, many were still frustrated to know that they would have to wait so long. The second season ended in July 2016, which means Droughtlander will last for over a year.
While many are upset that the hiatus will be so long, they understand that a production that travels to so many places and covers various historical eras needs extra time. They're just happy to know when to expect the show.
"Outlander" Season 3 is based on Diana Gabaldon's novel "Voyager." It will kick off with Jamie and Claire still separated. Season 2 ended with Claire in the '60s as she learned that Jamie didn't die in the Battle of Culloden. She was determined to go back, but that reunion might take a few episodes.
Flashbacks will fill the audience in on what has happened in the 20 years they spent apart. Viewers will get to see some things that were left out of the books. Jamie's fighting at Culloden will open the season, and flashbacks will explore Claire's tumultuous marriage to Frank (Tobias Menzies).
"Outlander" Season 3 does not yet have an exact premiere date, but it will return to Starz some time in September.
© Copyright IBTimes 2023. All rights reserved.