'Outlander' Season 3 Spoilers: EP Teases Jamie's Intense Journey Without Claire
Jamie Fraser's life doesn't end after Claire goes home. In "Outlander" Season 3, fans will learn that the Highlander doesn't die during the Battle of Culloden, but he will instead live for 20 years without his love. Those decades alone will be pretty intense.
Showrunner Ronald D. Moore confirmed that seeing Jamie (Sam Heughan) will be different without Claire (Caitriona Balfe) by his side. He also noted that his arc in Season 3 of the Starz drama would be pretty dissimilar from his love's.
"It's also a very interesting journey because his stories are so different," Moore told Showbiz Junkies. "The chapters of the book for Jamie in Season 3, this episode he's at the battle of Culloden and this episode he's living in a cave and this episode he's in prison and this episode he's at Hellwater and this episode he's at a print shop in Edinburgh."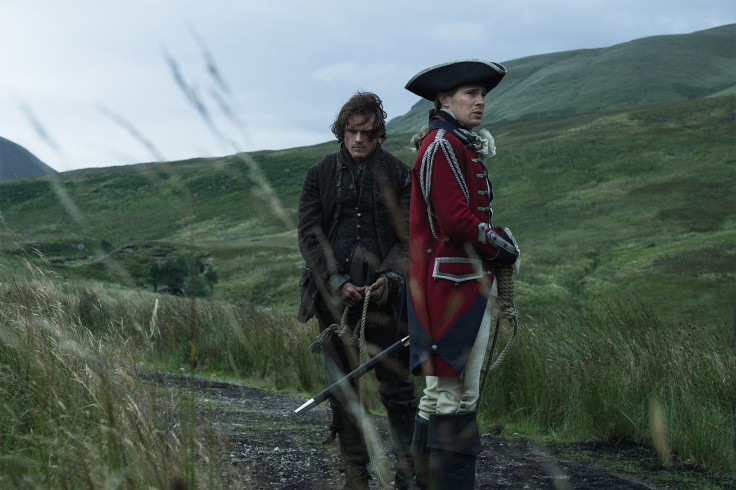 The glimpses into such different periods of his life will really give viewers a sense of how Jamie's life has changed. "So, you have these five chapters of a man's life over 20 years and he knows different people, he's got different relationships, he's at a different place in his life in each one of those. So, it's really an opportunity to open him up in a very different way," Moore added.
While snapshots of both Jamie and Claire's lives will be shown, their stories aren't going to move at the same pace. However, they will be experiencing similar feelings during their separation. "We did try to structure that initially but it didn't really match up so it's not literally five years pass in Jamie's story and five years in Claire's," Moore told Showbiz Junkies. "It's more thematic. Thematically things are parallel in between the stories but not literally in terms of chronology."
Sam Heughan previously teased that Jamie would be having a rough time without his Sassenach. "He's lost Claire," Heughan told Collider. "And he goes through some quite dark moments. Talking about spoilers here, but, it takes some quite big things to happen to his extended family for him to realize that he still has people to live for, and something to live for. But yes, absolutely he changes. Also, he has to go through all the stages of grief of losing Claire, you know, from loss and anger and then ultimately, acceptance."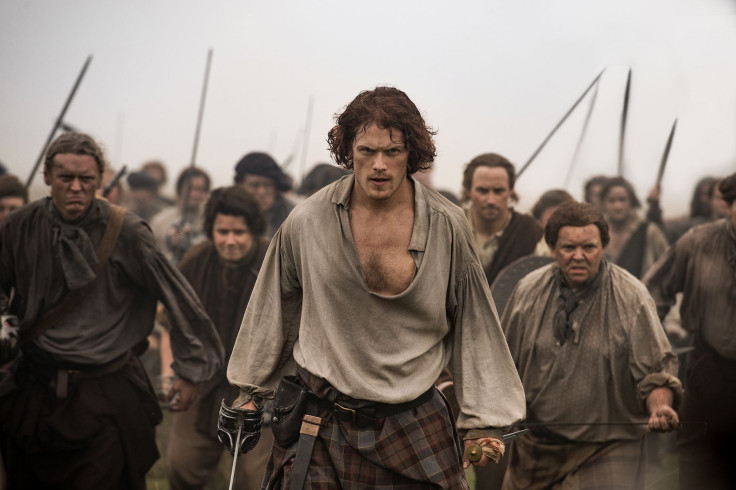 While Jamie goes through hell in 18th century Scotland, Claire will be trying to live a normal life with Frank (Tobias Menzies) in the 20th century when "Outlander" Season 3 starts. During her time away from her love, Claire will be raising Frank with Brianna and she will attend medical school. Her life won't be the same without Jamie, though.
Fans will likely be feeling Jamie and Claire's sadness when they realize just how many episodes it will take for the couple to reunite. It sounds like Claire won't appear in Jamie's print shop until about episode 5 or 6. Co-executive producer Matthew B. Roberts noted that fans will be pleased after the long wait.
"The one thing [is] you'll be rewarded for your patience — you really will," Roberts told Entertainment Tonight. "I think this is going to be one of our most epic seasons. It's going to be big, both in scale, and in the amount of raw emotion and love on the screen. I think they'll be rewarded."
"Outlander" Season 3 premieres Sunday, Sept. 10 at 8 p.m. EDT on Starz.
© Copyright IBTimes 2023. All rights reserved.