'Outlander' Season 3 Spoilers: Episode 6 Synopsis, Promo Video And Photos Released
After torturing "Outlander" fans with reruns last Sunday, the Starz drama will finally return. Jamie and Claire will have a steamy reunion in Season 3, episode 6.
When we last left the couple, Claire (Caitriona Balfe) left her daughter in the 1968 and went through the stones. She arrived in the 18th century, just where she intended. She went to Jamie's print shop, and as soon as Jamie saw her, he fainted.
Episode 6, titled "A. Malcolm," will not pick up at that exact moment. We'll see a little of how Jamie's day started before his wife returned to him. It won't be long until Jamie and Claire reunite, though.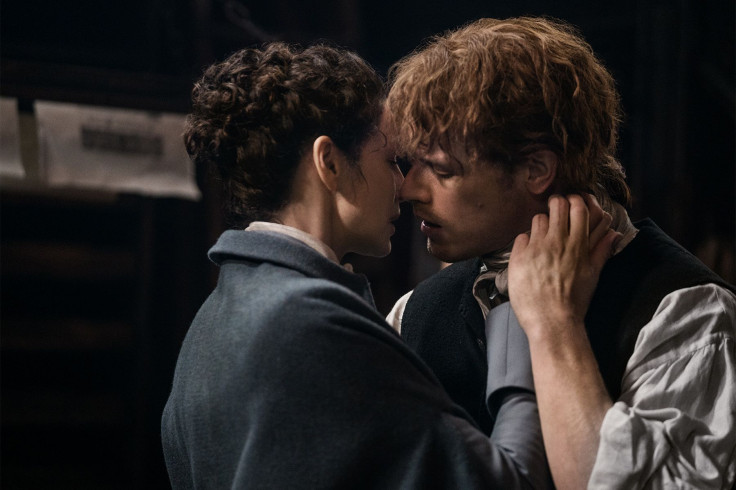 "After decades apart, Jamie and Claire finally reunite and rekindle their emotional and physical bonds," the synopsis teases.
"Outlander" is known for steamy sex scenes, and they won't let fans down in this episode. Jamie and Claire will be making up for lost time in the emotional installment. The graphic scenes are pretty lengthy, so you might want to reconsider if you were planning to watch the episode in a public place.
The promo video makes it clear that Jamie and Claire are ready to pick up right where they left off. Watch the trailer for "Outlander" Season 3, episode 6 below:
The trailer clearly says it's an "extended episode," so fans should prepare for a long reunion. Sunday's "Outlander" will be 74 minutes long.
Jamie and Claire will talk about how they look older, but audiences will find it difficult to notice a whole 20 years of aging. Balfe told TVLine that it just didn't make sense to age the characters a lot now when they'll have to age even more in later seasons. Instead, they focused on making the characters more emotionally mature.
"A lot of prosthetics can also be jarring and can take people out of the scene, and it cannot look perfect," she said. In addition, she pointed out, "that would add an awful lot of production time. It would probably add a lot of cost and post-production [work]."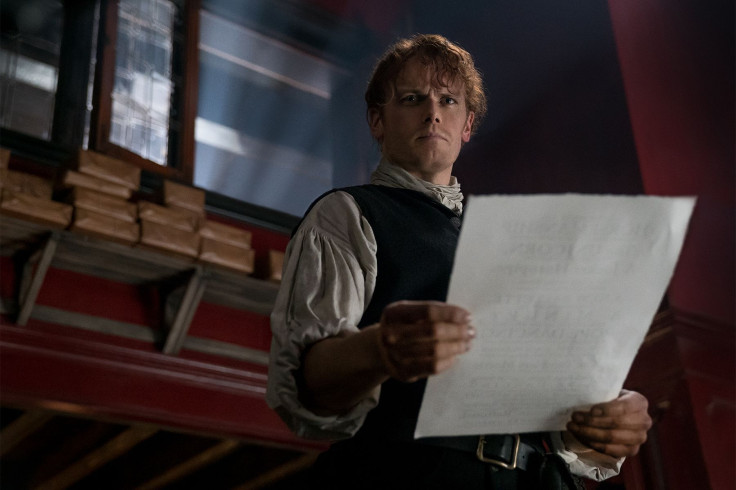 Of course, the entire reunion won't just be reunion sex and discussions about the past. Jamie and Claire are still magnets for bad luck. Jamie has been working as a printer, which seems pretty straightforward, but apparently he has managed to find trouble.
"But Jamie's new business dealings jeopardize the couples' hopes for a simple life together," the synopsis teases.
Photos reveal even more. While Jamie and Claire are the focus in most of the snaps, one photo reveals another character we'll be meeting — or rather re-meeting. When we last saw Fergus, he was just a boy who had his hand chopped off. Now, however, he's a young man. César Domboy takes over the role this week. See photos of him and the newly reunited couple below.
"Outlander" Season 3, episode 6 airs Sunday at 8 p.m. EDT on Starz.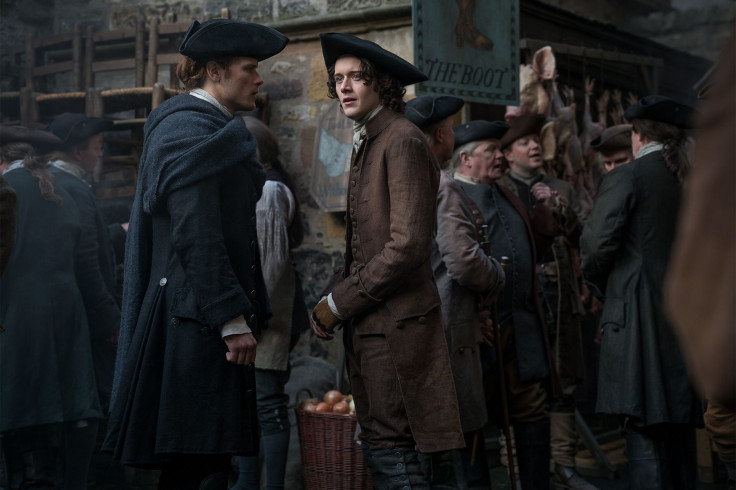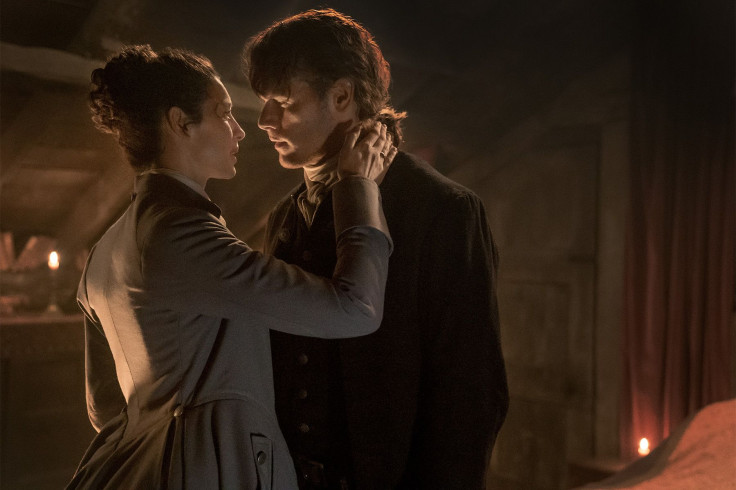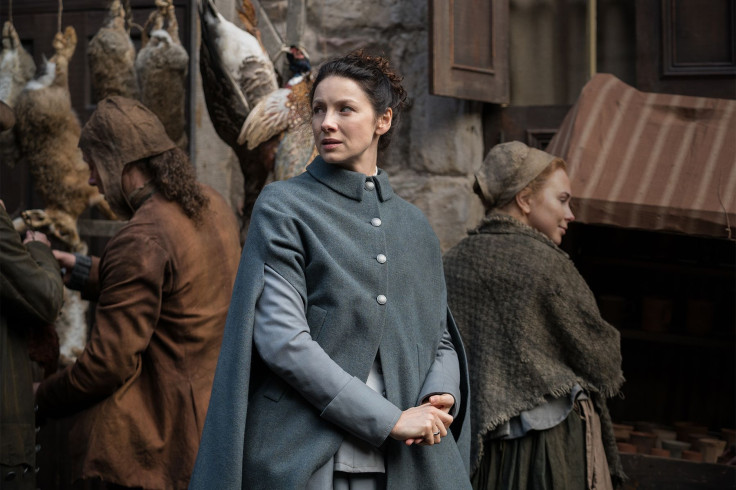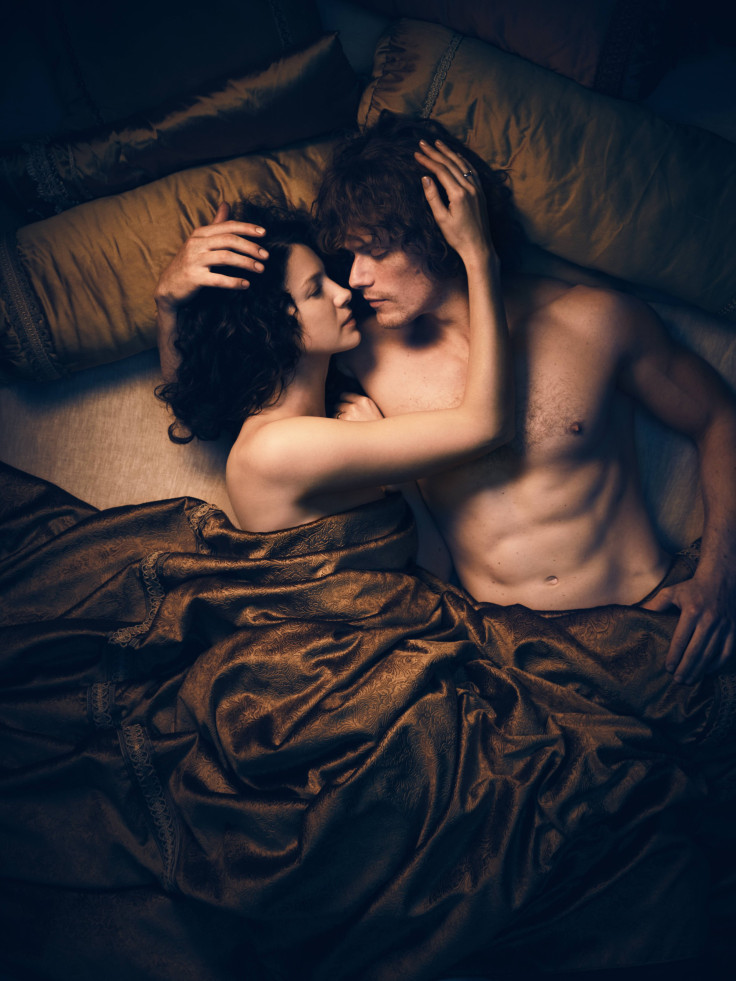 © Copyright IBTimes 2023. All rights reserved.