'Outlander' Season 3 Spoilers: Episode 7 Synopsis, Videos And Photos Released
"Outlander" reunited Jamie and Claire, but these two never have peaceful lives. Claire was last left in a brothel room with a man threatening to rape her if she didn't hand over Jamie's records. Season 3, episode 7 will deal with the aftereffects of the attack.
"In the aftermath of a violent confrontation, Claire follows her conscience as a surgeon, even though it could put her and Jamie's lives at risk," the synopsis teases.
The Starz drama has shown Claire's (Caitriona Balfe) medical knowledge get her into trouble before. The former nurse has 20th century knowledge that people in the 18th century consider magic. Let's hope that Claire doesn't end up being accused of witchcraft again in this episode, which is titled "Créme De Menthe" (which is also a mint-flavored alcoholic beverage).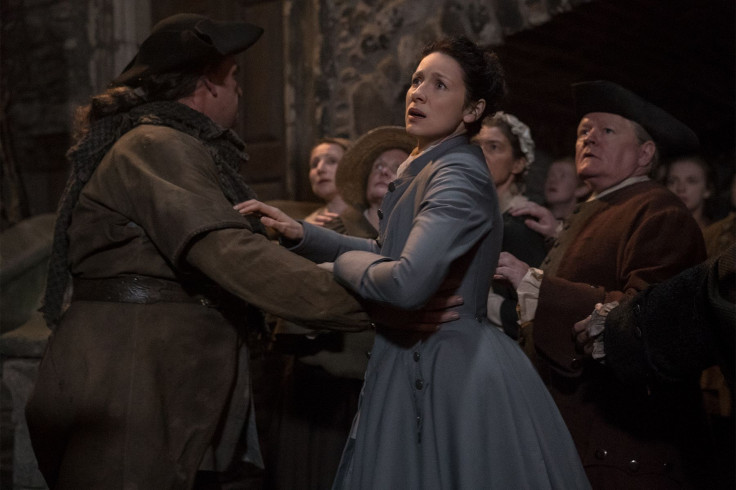 Claire will worry about her sudden return in episode 7. A video clip released by Elle show Claire telling Jamie (Sam Heughan) that she feels guilty for interrupting his whole life. "I've caused you so much trouble," she says. She believes his life is now at risk.
Jamie, however, isn't going to let Claire think her return was a mistake. "I'm grateful that you are here no matter the cost. I would give up everything I have for us to be together again," he says.
It isn't just Claire's medical knowledge that's a concern. "At the same time, Jamie attempts to evade the reach of the Crown as its representative closes in on his illegal dealings," the episode 7 logline teases.
Jamie already revealed to Claire that he and the brothel owner have been smuggling alcohol, but the trailer reveals that he might be printing some illegal materials. Someone in Jamie's print shop finds a bundle of paper with a dangerous title: "Treason? Let our only charge be laying our swords down for Scotland."
Watch the trailer for "Outlander" Season 3, episode 7 below:
Jamie's nephew Young Ian (John Bell) will also play a big part in this episode. The photos below show him drinking with Fergus (César Domboy), but the promo video above reveals that he runs off and goes missing. As readers of Diana Gabaldon's "Voyager" novel know, that's an important detail.
"Outlander" Season 3, episode 7 premieres Sunday at 8 p.m. EDT on Starz.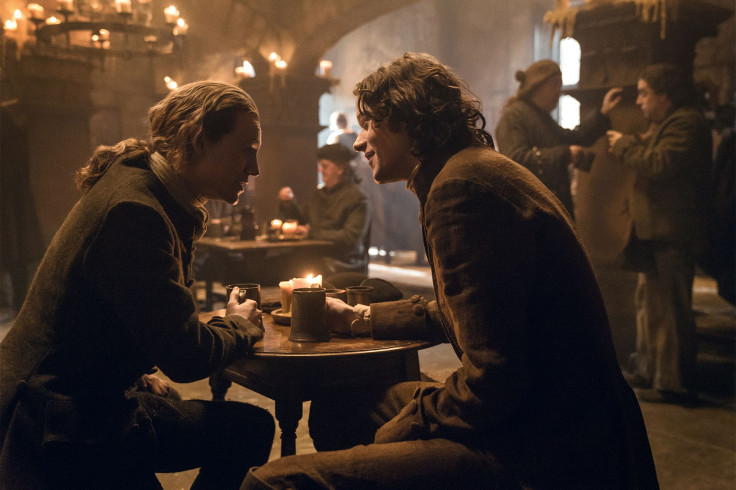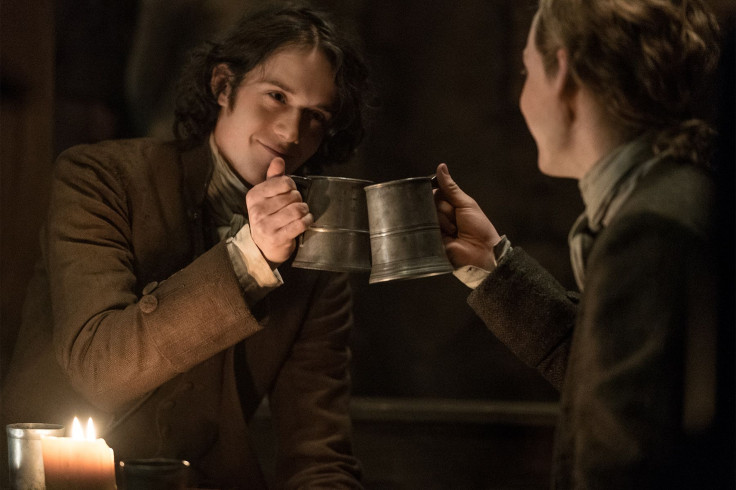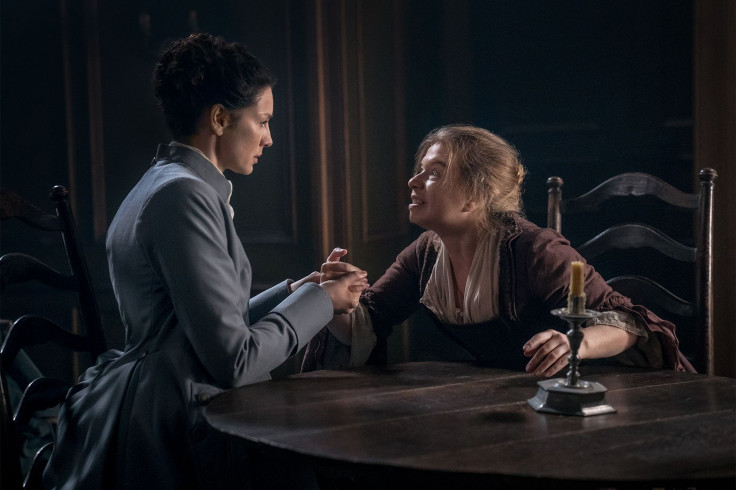 © Copyright IBTimes 2023. All rights reserved.