'Outlander' Star Sam Heughan Thanks Fans For Kind Messages, Wishes Jamie Fraser Happy Birthday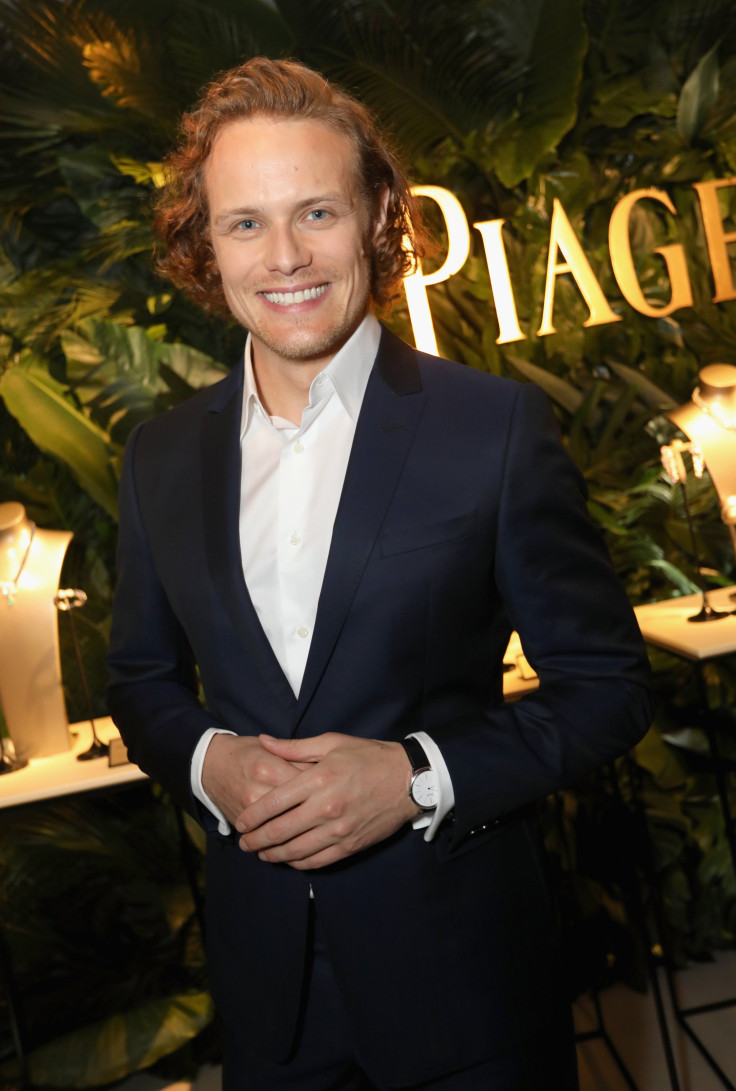 It was Sam Heughan's birthday on April 30, but it seems like his fans are the ones who got a present. The "Outlander" star shared a sexy photo with his fans when he thanked them for their kind messages.
"Thank you for all the birthday wishes, feeling very thankful. Looking forward to the year ahead," he wrote on Twitter Monday. Along with the message he shared a photo of himself in which he has ditched Jamie Fraser's kilt for some clothing that looks more suited to working out.
It isn't surprising that the actor is showing off his muscles. When he isn't playing an 18th century Highlander, Heughan enjoys working on his fitness and helps motivate his fans as well with My Peak Challenge. The 37-year-old founded the 12-month program which encourages participants to work towards personal goals while maintaining their fitness, regardless of their level of expertise.
READ: "Outlander" fans spot Sam Heughan and Caitriona Balfe in South Africa
My Peak Challenge also raises money for charity. This year, half of the membership fees will go Bloodwise, a U.K. charity that funds cancer research. The 2016 campaign raised nearly $300,000.
Heughan didn't reveal if he spent his birthday working out or filming on set, but his "Outlander" co-workers also sent him well wishes. His onscreen wife Caitriona Balfe sent him a tweet about a rainbow in the sky. "Outlander" executive producer Maril Davis sent well wishes, and author Diana Gabaldon retweeted kind messages for the Scottish actor.
As luck would have it, Heughan's birthday falls just a day before his character Jamie's. He posted a still from one of the prior seasons of "Outlander" to give his fictional character some love. "Happy birthday JAMMF," he wrote. Fans of the show know that the initials stand for James Alexander Malcolm MacKenzie Fraser.
Heughan is likely spending his birthday in South Africa. That's where "Outlander" Season 3 is currently filming. After Jamie and Claire reunite, they'll ditch the U.K. for Jamaica. Cape Town will stand in as the Caribbean.
Though "Outlander" Season 3 won't premiere on Starz until September, the cast and writers have given fans plenty of teases to keep them excited. Gabaldon revealed that she is a consultant this year, and Balfe joked about her "war wounds" from filming. Everyone has been sharing behind-the-scenes photos as well, but the juicy spoilers have been kept under wraps.
Hopefully, fans will get more than tweets this summer. Balfe and Heughan are both set to attend Highlanders 2, an "Outlander" fan convention in Blackpool, England, taking place Aug. 25-27.
© Copyright IBTimes 2023. All rights reserved.