'Outlander' Star Caitriona Balfe Reveals Skin Care Tips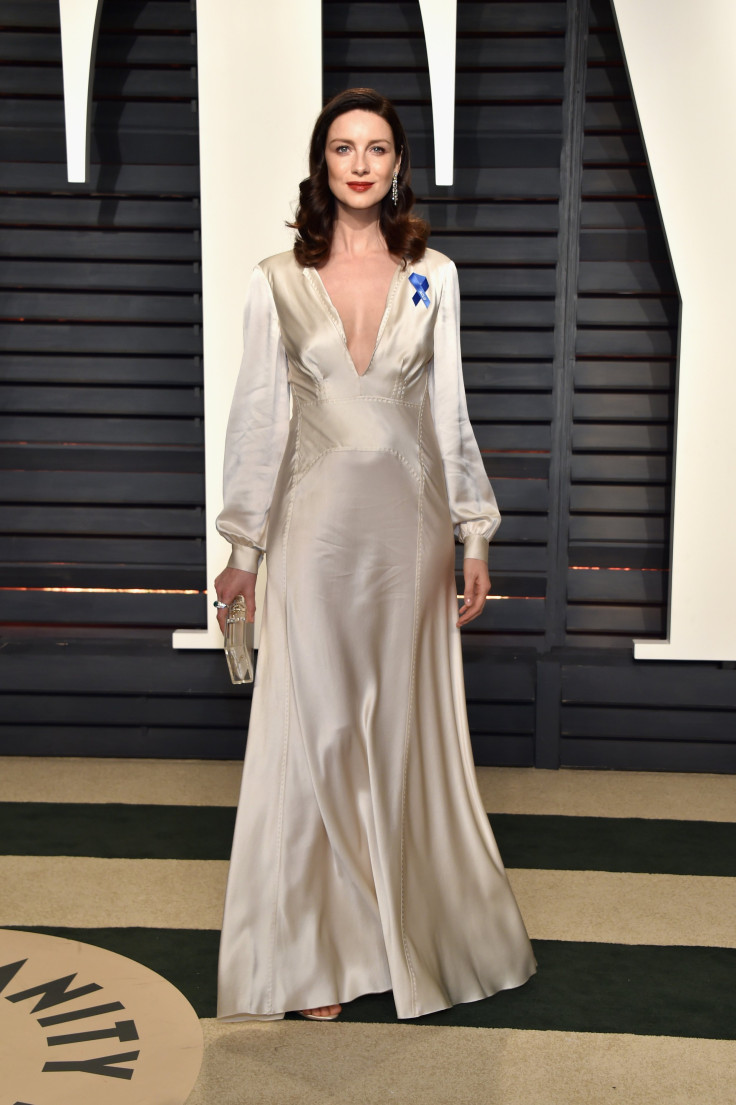 "Outlander" fans probably aren't at all surprised to find that Caitriona Balfe got a mention in People's Most Beautiful issue. While the magazine lists Julia Roberts in the top spot, the Claire Fraser actress gets a special mention for her clear complexion.
In the magazine, the Irish actress reveals her top tip is making sure she never goes to bed with a face full of makeup clogging her pores. "I'm quite proud to say that I haven't gone to sleep with my makeup on since I was a teenager," the former model told People.
While washing her face and great genetics play a big part in how Balfe looks, there are some products that also help her out. Specifically, the 37-year-old uses NYDG's Formula 119 Cream. The moisturizer contains shea butter, chamomile, algae among many other ingredients.
READ: See behind-the-scenes photos from "Outlander" Season 3
It's expensive to have skin like a star, though. A 1.7 ounce jar retails for $110. One percent of the proceeds are donated to the NYDG's charitable foundation.
Balfe's co-star Sam Heughan retweeted a scan of the magazine with his onscreen wife's skin care tips:
Hopefully, both Balfe and Heughan are adding more SPF to their routines right now. They're getting much more sun as "Outlander" Season 3 filming moved from Scotland to South Africa recently. Cape Town will stand in as Jamaica on the Starz drama.
"Outlander" Season 3 is taking a bit longer to hit screens this year. It will be on hiatus until September, so it's no wonder that fans typically aren't asking Balfe for beauty tips when they see her. They are just dying to ask what's next for Claire and Jamie. "They want to know everything about the show," she laughed to Red Carpet Report in February. "They want all the spoilers, but of course, I can't give them any."
Luckily, the trailer released earlier this week gave a few hints about what's to come. Check out what you missed in the "Outlander" Season 3 teaser HERE.
© Copyright IBTimes 2023. All rights reserved.