Over 1,900 DoJ Alumni Condemn AG Barr Over Handling of Flynn Case
KEY POINTS
Trump's former National Security Adviser, Michael Flynn, pleaded guilty to lying to the FBI
Attorney General William Barr dismissed the case despite this guilty plea
Over 1,900 former DOJ officials signed a statement excoriating the AG for this decision
In an extraordinary move, over 1,900 Department of Justice alumni signed a statement excoriating Attorney General William Barr for "assaulting the rule of law" by moving to dismiss the case against President Trump's former National Security Adviser, Michael Flynn. In December 2017, the former General pleaded guilty to lying to the FBI regarding his communications with Russian ambassador Sergei Kislyak where Flynn floated the promise to lift sanctions established by the Obama administration.
The charging document in Flynn's case reveals that on or around December 29, 2016, the former National Security Advisor asked Kislyak to "refrain from escalating the situation in response to sanctions that the United States had imposed on Russia that same day" and Kislyak told Flynn that Russia "had chosen to moderate its response to those sanctions as a result of his request."
The statement by DOJ alumni made clear that "The Department's action is extraordinarily rare, if not unprecedented. If any of us, or anyone reading this statement who is not a friend of the President, were to lie to federal investigators in the course of a properly predicated counterintelligence investigation, and admit we did so under oath, we would be prosecuted for it."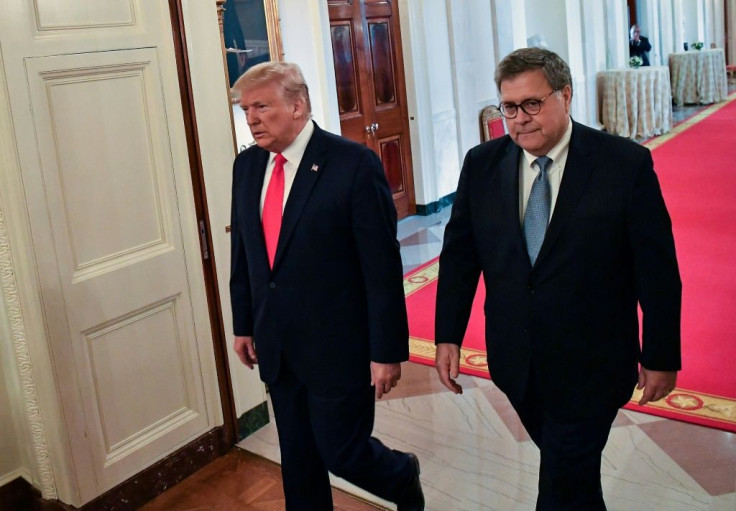 Special prosecutor Robert Mueller, who was appointed by then-Attorney General Jeff Sessions to investigate Russian interference in the 2016 election, wrote in his final report that "the investigation established that several individuals affiliated with the Trump Campaign lied to the Office, and to Congress, about their interactions with Russian-affiliated individuals and related matters. Those lies materially impaired the investigation of Russian election interference."
At the time of Flynn's deal, he said "My guilty plea and agreement to cooperate with the special counsel's office reflect a decision I made in the best interests of my family and of our country. I accept full responsibility for my actions." In an interview with CBS News last Thursday, Attorney General William Barr asserted that "people sometimes plead to things that turn out not to be crimes, and the Department of Justice is not persuaded that this was material to any legitimate counterintelligence investigation. So it was not a crime."
This is not the first time that DOJ alumni have spoken out against President Trump's Attorney General, as over 2600 signed on to a statement condemning the move to interfere in Trump's longtime friend Roger Stone's sentencing, asserting that "Governments that use the enormous power of law enforcement to punish their enemies and reward their allies are not constitutional republics; they are autocracies."
© Copyright IBTimes 2023. All rights reserved.