Over 80 Dogs Rescued In Joint Operation Against Illegal Breeding In South Carolina
More than 80 dogs were rescued in a joint operation against animal cruelty in York County, South Carolina.
The operation was conducted by the York County Sheriff's Office on Sunday morning to combat illegal breeding and fighting dogs, WBTV reported. It was carried out in cooperation with the Department of Agriculture (USDA) and the State Law Enforcement Division (SLED).
Deputies searched several properties on Wildcat Creek Road in Rock Hill and found approximately 50 pit bulls and 30 beagles. Three people were arrested on charges related to stolen property and narcotics.
The rescued dogs were taken by animal control and a contract company that focuses on saving fighting dogs.
"Animal cruelty on any level is disturbing," Sheriff Kevin Tolson said, urging the courts to ensure justice is served. "We're grateful to work with all levels of law enforcement to combat the evilness of animal fighting. I urge the courts to help render justice from this point moving forward."
As the investigation continues, further information will be provided by the USDA and SLED.
Meanwhile, shelters and humane societies throughout South Carolina have reportedly been struggling with limited spaces for months. According to the Charleston Animal Society, it is a state of emergency, noting that almost every shelter in the state is "at the breaking point."
Greenville County Animal Care has been euthanizing some animals for space which Paula Church, the shelter's community relations coordinator, said employees hate doing. She added that animals with behavioral issues, like a dog that had bitten a child or those with severe medical conditions are being given special attention.
"If we had the time, we could find placement for them," Church noted. "But we don't have months and months to find space for animals that have behavior and medical issues."
In another incident, 13 malnourished dogs were rescued from a pet grooming and boarding business in Oregon, on Sept. 21. Upon searching Pawsitive K9 Solutions in Grants Pass, Josephine County deputies found dogs suffering from varying degrees of malnourishment. The owners and employees of the business were identified and the case was forwarded to the county district attorney, police said. As of Sept. 23, the dogs were given necessary medical care and were doing well.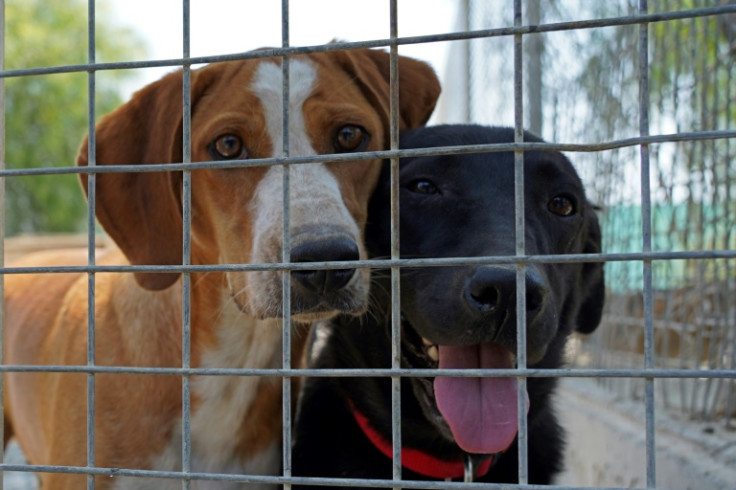 © Copyright IBTimes 2023. All rights reserved.