Pakistani Filmmaker Sarmad Khoosat Defies Death Threats To Release 'Circus Of Life' In His Home Country
KEY POINTS
Pakistani filmmaker Sarmad Sultan Khoosat opens up about all the hardships he went through to release the movie his home country despite being the country's official entry to Oscars 2021
The release of the movie was postponed after various religious groups objected the movie had questionable content
Khoosat says that the movie is not an "angry film" but shows how social media can be a dark place
Sarmad Sultan Khoosat is considered to be Pakistan's most critically acclaimed director as he has produced some of the biggest TV shows in recent times. From "Humsafar" to "Manto," Khoosat is known for his impeccable storytelling and compelling characters. However, his latest venture "Zindagi Tamasha" ("Circus of Life") has been mired with controversy.
The movie, which had its world premiere at the Busan International Film Festival in 2019, is about a man who shows off a dance in front of his friends and family and becomes famous as the video goes viral on social media. The film earned positive reviews and was even cleared by Pakistan's various censor boards. However, some objections from various religious groups forced the censor boards to postpone the release of the movie.
Speaking about the matter, Khoosat told The Guardian that he received a lot of death threats while doing his best to release the movie in his home country.
"I put my 18 years of experience into it. I didn't want to do anything sensational – all the dramatics were kept at bay," The Guardian quoted Khoosat as saying.
The media outlet also reported that the director faced a lot of hardships and a "prolonged campaign" of death threats as his phone number was leaked on social media.
In another interview with Variety, Khoosat insisted that "Zindagi Tamasha" is not an "angry film." Instead, it talks about how dark social media can be.
"I have made the film, whatever it is, it is out there now. It's a very honest and slightly different representation of Pakistan, where (previously) it's been big bold, angry topics. This is not an angry film . It does talk about all sorts of minorities and it talks about social media and the monster that it is," Khoosat told Variety.
The controversy helped the movie garner publicity and now it is Pakistan's official entry to this year's Academy Awards in the best international feature category because of a Vimeo release geo-blocked in Pakistan.
The latest controversy comes a couple of weeks after it was reported that the cast and crew of the Netflix movie "Mosul" received death threats from ISIS after the movie became a worldwide hit. The film tells the story of the Nineveh SWAT Team trying to save two police officers from the terrorist group. The team inducts one of the police officers in their group as they try to complete their mysterious mission.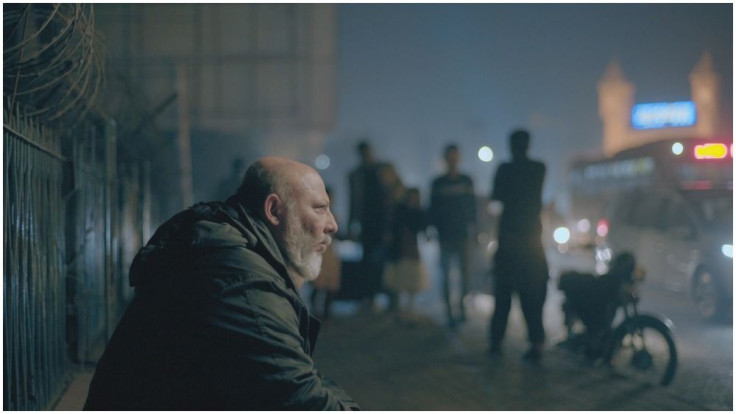 © Copyright IBTimes 2023. All rights reserved.