Russo Brothers Open Up After 'Mosul' Cast, Makers Received Death Threats From ISIS
KEY POINTS
The cast of the Netflix movie "Mosul" received a lot of death threats from ISIS
Producers Joe and Anothony Russo said the situation got very serious
"Mosul" is the latest Netflix film to be involved in controversy following "Cuties"
The cast and makers of Netflix's war-action movie "Mosul" have been receiving a lot of death threats from the terrorist group ISIS in the wake of the fim's success on the streaming platform.
In an interview with Deadline, actor Suhail Dabbach and producers Joe and Anthony Russo opened up about the seriousness of the situation and shared that the entire team is worried for their own and their families' safety.
Dabbach, who portrayed the role of Colonel Jasem in the film, noted that he received a lot of threats from ISIS as soon as he posted on social media that his movie was "going to come out." He added that the terrorist group threatened him saying they know where he lives.
"They put on a lot of videos and bad words. Like, they have said, now we know you, and you have to watch yourself. Every day, touch your head to make sure it is still on. They said, 'We know where you live and we will reach you,'" Deadline quoted Dabbach, as saying.
The film tells the story of the Nineveh SWAT Team trying to save two police officers from the terrorist group. The team inducts one of the police officers in their group as they try to complete their mysterious mission.
Meanwhile, Dabbach's family and his co-star Adam Bessa also received similar threats on social media. As a result, their security has been beefed up.
Joe, who co-directed "Avengers: Endgame" with Anthony, explained that it is never easy to be in such a horrifying situation and also expressed gratitude toward the streaming platform for handling it "expertly."
"It was certainly an unnerving experience for the actors. It's never a comfortable feeling to have your privacy violated, and it's terrifying to receive death threats from anonymous sources," Joe said.
Anthony said that he had an idea that the movie will provoke a number of people and that's why they followed a lot of "security measures" while filming it.
"We were exposed and had to do as responsible as we could but everyone felt it was worth the risk," Anthony added.
However, Matthew Michael Carnahan, writer and director of the highly-successful project, revealed that they started getting threats from the day they started shooting under a "goofy cover name." The makers called the movie "Picnic" while filming it.
This is the second time a Netflix movie has become a figure of contrversy because of its content. "Cuties," a film directed by French filmmaker Maïmouna Doucouré, received backlash and threats for its controversial poster.
A lot of other movies have also faced similar situations in the past. Seth Rogen's 2014 movie "The Interview" received a plethora of threats from the hackers. The hackers were responsible for infilterating private servers of Sony Pictures and threatening the production giant with a 9/11-like attack on movie theaters that would show the film. The film never made it to the theaters.
Meanwhile, in 2018, the entire team of an Indian film titled "Padmaavat" became a figure of controversy when fringe groups threatened that it would "behead" the film's lead actors Deepika Padukone and Ranveer Singh and director Sanjay Leela Bhansali if the movie were to be released in the country.
The movie was then released with a lot of cuts, causing a lot of confusion among its viewers.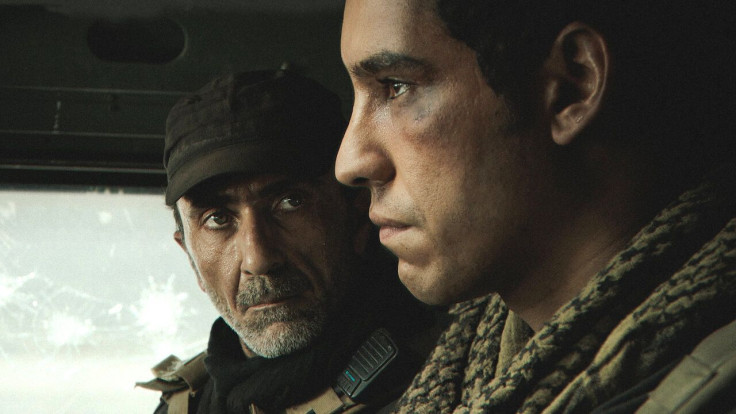 © Copyright IBTimes 2023. All rights reserved.
FOLLOW MORE IBT NEWS ON THE BELOW CHANNELS