Pam Bondi On Hillary Clinton: 'Lock Her Up, I Love That,' Florida Attorney General Says At RNC [VIDEO]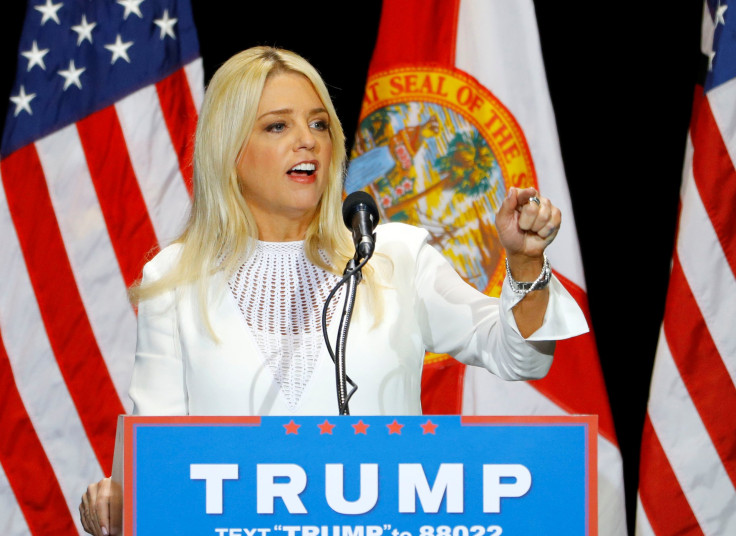 Florida Attorney General Pam Bondi reacted Wednesday night to Republican National Convention-goers chanting to jail Hillary Clinton by agreeing wholeheartedly with the sentiment. "Lock her up," Scott said as the members of the audience chanted the phrase. "I love that."
The chants were nothing new. They've been going strong the first three days of the convention and have served as somewhat of a rallying and uniting point for Republicans who are increasingly attempting to bring attention to what they call Clinton practices of deception as they relate to several instances, including the former secretary of state's ongoing State Department email scandal.
In fact, Chris Christie one night earlier encouraged the crowd yelling the same chant.
This is a developing story.
© Copyright IBTimes 2023. All rights reserved.