Paper Battle: FiftyThree Files For Trademark Application To Defend Brand Name From Facebook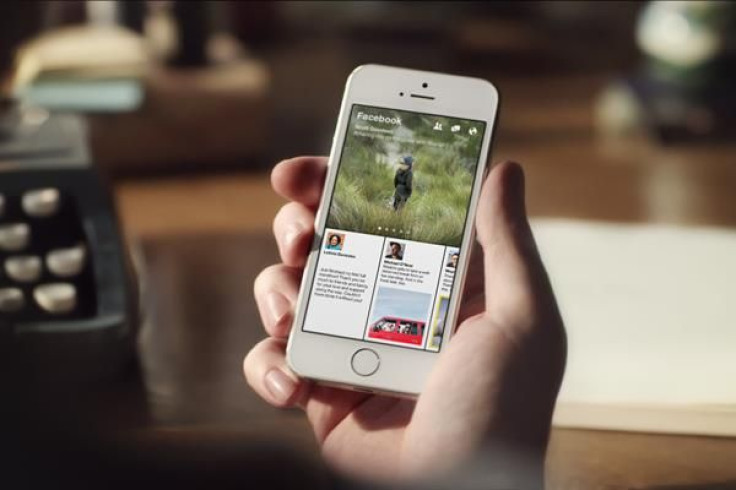 Facebook Inc.'s (NASDAQ: FB) new reader app, Paper, has been praised for being the "best Facebook app ever," but it was publicly called out by an app designer for using its brand name without permission.
Facebook has not indicated any plans to change the name of its app, so FiftyThree is taking steps to protect the name of its design app, "Paper." TechCrunch unearthed a trademark application filed by FiftyThree for the term "Paper" on Jan. 30, the same day Facebook first revealed its own Paper app.
FiftyThree already had a trademark for "Paper by FiftyThree," and the app isn't really an obscure one. It has high reviews on the Apple App Store and won Apple's 2012 iPad App of the Year award.
This apparently didn't stop Facebook from going ahead with its plans, even though FiftyThree develops for Facebook, has ties with Facebook's board and allows its users to share content created on Paper directly to Facebook.
"At this point we are reserving all legal options," FiftyThree said about the trademark application. "More importantly, we stand for creativity and believe in a level playing field when it comes to building companies and brands."
According to TechCrunch, FiftyThree could have a strong legal case against Facebook if it decided to take further action. Even though the two apps don't really compete with each other, they are both mobile apps. FiftyThree can clearly demonstrate that it was using the "Paper" name first and already had trademarked the name. Facebook would have to demonstrate that the name of its app will not confuse users about FiftyThree's app.
Trademark law is complicated, meaning the lawsuit is no sure thing for FiftyThree. "Paper" is a term many products and services use. It's also unlikely that FiftyThree can compete with Facebook's resources if this matter does turn into a legal battle. Facebook could even argue that the name of its new app has brought more publicity to FiftyThree's Paper.
© Copyright IBTimes 2023. All rights reserved.
FOLLOW MORE IBT NEWS ON THE BELOW CHANNELS