'Parenthood' Season 6 Spoilers: 8 Things To Know Before Watching The Series Finale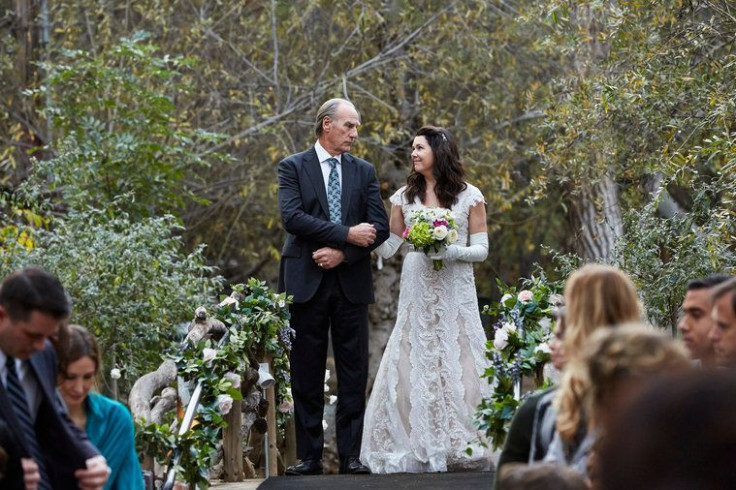 The "Parenthood" series finale is almost here, so prepare for the tears. The emotional final hour is sure to bring on the waterworks, but audiences may first need to catch up with the drama. "Parenthood" Season 6 has been airing on NBC against ABC's new hit "How to Get Away With Murder," so it's understandable if you haven't been able to keep up with the Bravermans. Here's what you need to know before the finale:
1. Amber Had A Baby – Amber (Mae Whitman) gave birth last week, but she saw that her baby daddy Ryan (Matt Lauria) wasn't ready to be involved in her life yet. He still is dealing with his PTSD, and she wants Ryan to focus on himself for now. However, Lauria will be back for the finale, TV Line reports.
2. Zeek Might Die – After having another heart attack, Zeek (Craig T. Nelson) decided he won't go forward with heart surgery because it's too risky. Rumors of Zeek's death have been flying all season, and this episode will finally reveal the Braverman patriarch's fate.
3. Sarah Is Getting Married – Her father's health is why Sarah (Lauren Graham) has decided to speed up her wedding. She'll marry Hank (Ray Romano) in the finale.
4. Sarah's Exes – It looks like Sarah's exes won't cause drama on her wedding day. Mark (Jason Ritter) showed up earlier in the season to give Sarah and fans some closure. He has moved on and wished Sarah the best. Seth (John Corbett) has finally gotten his life together too. He sent Amber a crib for her baby, and he filmed a scene for the finale. However, Corbett told TV Line that his scene was cut.
5. Kristina's New School – Kristina (Monica Potter) and Max (Max Burkholder) finally seem to be settled. Kristina is running a private school for kids like Max, and she loves helping other children. Max is finally settled in school. After a tumultuous, unreciprocated crush on a girl, Max finally accepted that he can't force someone to change. While Kristina is happy that she and Max are finally in a solid situation, she isn't pleased about her husband's failing business.
6. The Luncheonette – The recording studio was always Crosby's (Dax Shepard) goal, but maybe it wasn't Adam's (Peter Krause) dream. The brothers are divided about the studio's future after being robbed. Adam wanted to take the insurance money and dissolve the business, but Jasmine (Joy Bryant) talked him out of it. After Crosby discovered Jasmine was the one who convinced Adam to keep going, Crosby didn't want to return. He doesn't want Adam to be his business partner just because he feels obligated.
7. Haddie Will Return – Haddie (Sarah Ramos) hasn't been around much the past couple of seasons. She returned in the "Parenthood" Season 5 finale and revealed that she was bisexual. Then she jetted off to Europe for a semester abroad in the Season 6 premiere. Haddie will return for the finale.
8. Joel And Julia Are Back Together – After two years of separation, Joel (Sam Jaeger) and Julia (Erika Christensen) are officially together again. Christensen revealed that the couple still have issues to overcome, but those problems won't keep them apart.
"Parenthood" Season 6, episode 13, the series finale, will air Thursday, Jan. 29 at 10 p.m. EST on NBC. How do you hope the series ends? Sound off in the comments section below!
© Copyright IBTimes 2023. All rights reserved.