'Parenthood' Season 6 Spoilers: Erika Christensen Reveals Series Finale Time Jump; Will Joel And Julia Still Be Together?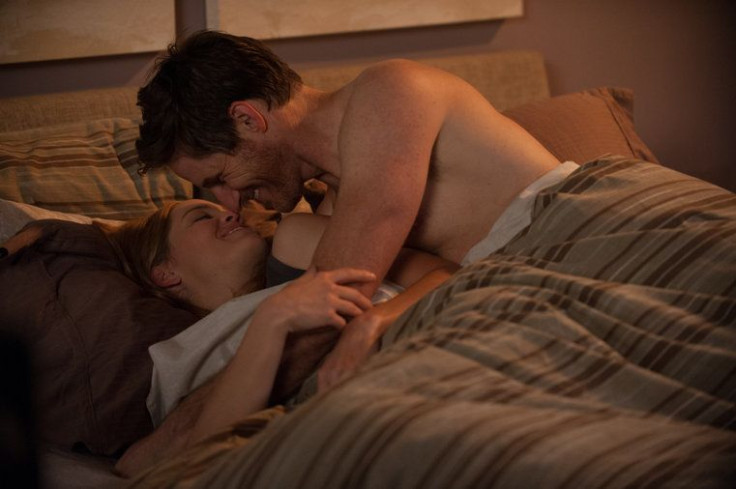 The series finale of "Parenthood" is almost here, but fans don't have to wait until Season 6, episode 13 to know what happens in the final scene. Actress Erika Christensen revealed what the last moments will look like, and it seems that a glimpse into the future will serve as the epilogue of "Parenthood."
"At the end of the finale, there's a flash-forward essentially," Christensen told the Hollywood Reporter. "You press the fast-forward button on the Bravermans and see a few years of that blooming of the family. It gives me chills. It's about three years. It's awesome."
Hopefully, "awesome" means that Joel (Sam Jaeger) and Julia (Christensen) will still be together. In episode 12, Joel and Julia will reveal to their children that they are back together. The scene, which can be watched at BuzzFeed, shows two very different reactions. While Sydney (Savannah Paige Rae) is thrilled, their son Victor (Xolo Maridueña) questions their decision. He wonders if they will split up when the same problems arise again.
Christensen teased that the couple would have to deal with the differences that initially forced them to break up. "There are things that we have differing viewpoints on that we need to resolve," she explained. "That's the kind of stuff that you'll see explored further. There's a lot that happens in the finale."
Their differences might be a big issue for the couple. Showrunner Jason Katims teased that Joel and Julia would have one last hurdle to get over. "We wanted to deal with the idea of coming back together, and moving back in is filled with some complication," Katims told the Hollywood Reporter. "It's not that simple. I remember talking to Sam about that story, and he was happy we were doing that because that is what the show is. It's never just kiss and make up and it's all good. It's more about what would Joel moving his stuff back into the house be like? We told that story, and we have one more big twist with them."
Could the twist separate Joel and Julia again? It seems that "Parenthood" fans don't have anything to worry about when it comes to the couple. When asked if the fan-favorite couple would break up, Christensen told BuzzFeed, "Let's not even imagine it."
"Parenthood" Season 6 airs Thursdays at 10 p.m. EST on NBC. The series finale will air Jan. 29. Do you want to see Joel and Julia together in the flash forward or are they more interesting separately? Sound off in the comments section below!
© Copyright IBTimes 2023. All rights reserved.