Paris Haute Couture Fashion Week 2012: Elie Saab, Jean Paul Gaultier Wow on Day 3 [PHOTOS]
Paris Haute Couture Fashion Week has been nothing short of astonishing. Day three presented dazzling displays from international designers, showcasing flamboyant and other-worldly fashions that one could only dream of.
Lebanese designer Elie Saab's Spring-Summer 2012 collection brought whimsy to Paris. The designer presented pretty pastels in flowing girly fabrics. Saab, known for his red carpet-ready gowns and A-list clientele, added rosettes, lace and a hint of sparkle to make his outfits really stand out.
Jean Paul Gauliter's collection channeled the late Amy Winehouse. The singer's famous flair echoed in the designer's styles from the retro-vibe, to the beehive hair, to the winged eyeliner. One model even smoked a cigarette while walking down the runway.
French-Chinese designer Yiqing Yin presented a neo-goth collection with dark, sultry hues and slashed garments. The designer is known for her draping and exhibited that perfectly on the gowns. She was invited to show a guest collection this season.
French brand On Aura Tout Vu, designed by Stoianova and Samouilov, displayed a warped fairytale collection. Models strutted down the runway dressed in a myriad of fashions from sea creatures, to Ice Queen to 60s biker babe.
Check out some of the best runway looks from Paris Haute Couture Fashion Week day three.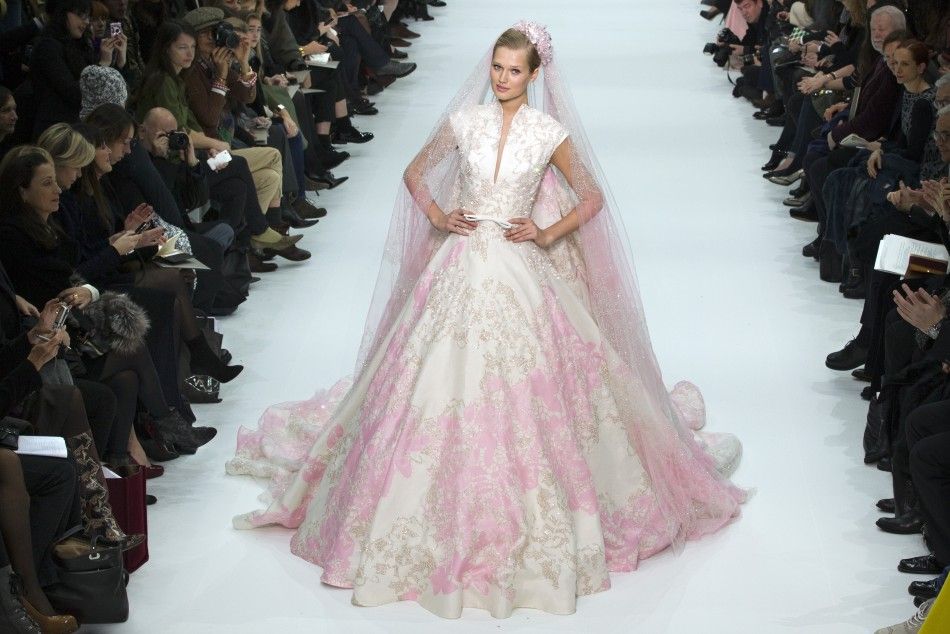 © Copyright IBTimes 2023. All rights reserved.