Paris Jackson Returns To Fox's 'Star' For Season 2 As Rachel Wells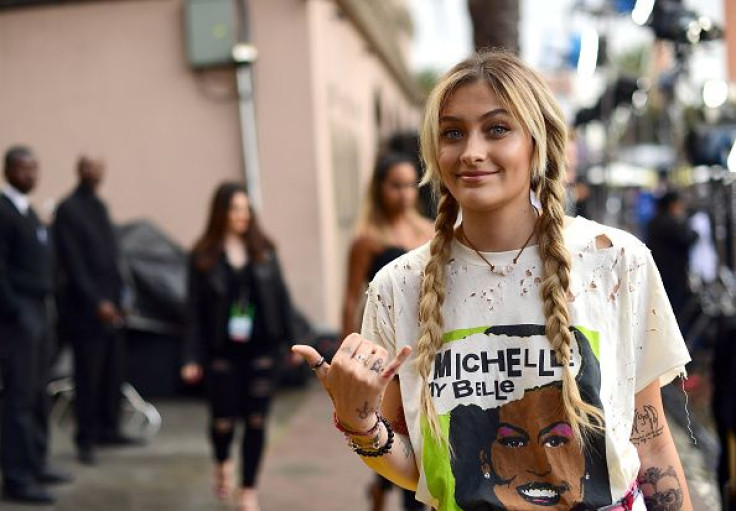 Michael Jackson's daughter, Paris Jackson, will return to FOX's "Star" for a multi-episode arc in Season 2.
According to TV Line, Jackson will reprise her role as Rachel Wells, a young, super chic and intimidating social media expert. Jackson first appeared in the series in the March 8 episode of Season 1. In the installment, Rachel oversaw a publicity shoot for the girl group, Big Trouble.
Read: What Does Paris Jackson's New Tattoo Mean?
"Star" Season 2 will premiere on Sept. 27 and will feature a conclusion to the two-part crossover event with another FOX show, "Empire." Unfortunately, details about the upcoming episode are still being kept under wraps. What is only known is that Queen Latifah's character, Carlotta Brown, will appear in an episode of "Empire," while "Empire" actor Jussie Smollett's Jamal will drop by "Star" Season 2.
Meanwhile, Jackson recently made a stand regarding beauty during an interview with i-D magazine. The 19-year-old model reiterated the importance of not trying to fit into other people's idea of beautiful. "I'm not symmetrical. I'm not a size zero, I eat hella burgers and endless amounts of pizza. I can't fit into a runway sample size of designer clothes, I have scars and stretch marks and acne and I have cellulite. I'm human. Not a dress-up doll. The idea that we all have to fit one idea of beauty is outrageous and ridiculous because 'perfection' is just an opinion," she said.
The eldest daughter of the late king of pop also reminded fans that it is important to be comfortable in one's skin despite their physical flaws. "Beauty is not measured by numbers, or symmetry, or shapes, or sizes, or colors, or anything like that. Beauty, true beauty, should be measured by the soul, the character, integrity, intentions and mindset of a person, what comes out of their mouth. How they behave. Their heart," she said.
On her Twitter account, Jackson revealed that the publication's introduction of her story wasn't something she gave clearance on. But the teenager said that she's proud of her answers so she decided to share them to her fans on social media.
© Copyright IBTimes 2023. All rights reserved.