Paris Jackson Says The Real Slim Shady Stands Up 'For What Matters'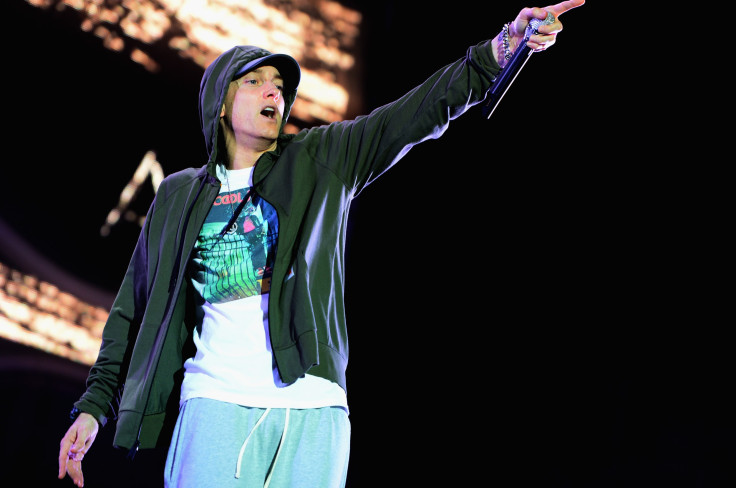 Rapper Eminem returned to music in a video posted by BET on Tuesday. It was originally recorded in the rapper's hometown of Detroit on Friday. In a bar-for-bar format, Eminem rips President Donald Trump, and many celebrities took to social media to commend him for speaking out.
Paris Jackson, 19-year-old daughter of late singer Michael Jackson, took to Twitter to praise the rapper on Wednesday.
"That was incredible," Jackson tweeted. "Talk about having the guts to address s--- that matters."
The video has over 8.5 million views on YouTube and included 11 bars firing at Trump for distracting Americans on what is important.
"But this is his form of distraction, plus he gets an enormous reaction when he attacks the NFL, so we focus on that instead of talking Puerto Rico or gun reform for Nevada." Eminem adds, "All these horrible tragedies and he's bored and would rather cause a Twitter storm with the Packers."
J. Cole, Lebron James and Colin Kaepernick also showed their support on Twitter for "The Storm."
"I appreciate you @Eminem," Kaepernick tweeted.
President Trump has not commented on the freestyle yet, however, did show support for the rapper at a 2004 New York City launch party for Eminem's radio station, Shade 45.
"I'm always right," Trump said during the promotion. "And Donald Trump is telling you right now, that Slim Shady is a winner. He's got brains, he's got guts and he's got Donald Trump's vote!"
© Copyright IBTimes 2023. All rights reserved.