'Party Rock Anthem' Gets North Korean Remix [VIDEO]
LMFAO in the D.P.R.K.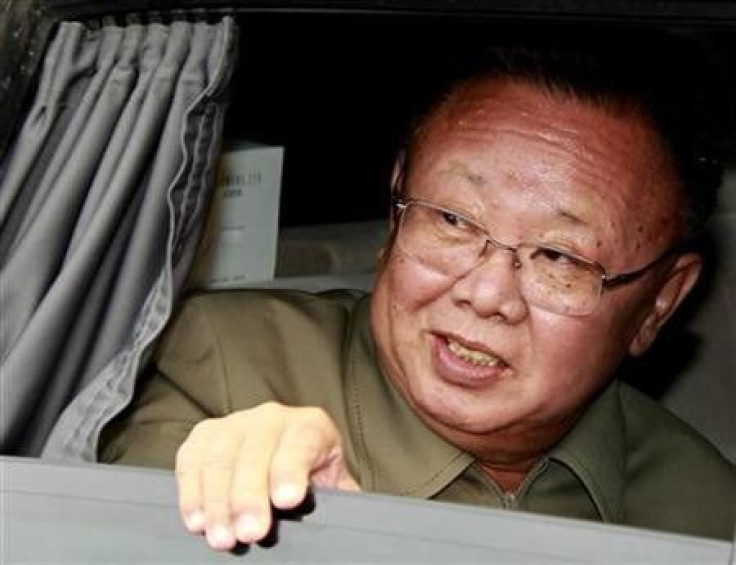 Party Rock Anthem, the popular dance song by the band LMFAO, has received a North Korean make-over online.
Dubbed, North Korea Party Rock Anthem ft. Kim Jong Il, the new YouTube video (below) for the shuffling song replaces the real music video with footage from North Korean military parades. In the video, soldiers and even Supreme Leader Kim Jong-il are seen lip-syncing the lyrics.
The LMFAO video for Party Rock Anthem features a dance move called the Melbourne Shuffle, especially the Running Man version of the dance, which lines up rather well with the high-stepping soldiers of the Democratic People's Republic of Korea.
North Korea held a number of parades earlier this month to celebrate the 63rd anniversary of the country's founding by Kim Jong-il's father, Kim Il-sung.
During the festivities, Kim Jong-il's was joined by his son Kim Jong-un, who is widely considered to be the next leader of the Communist nation.
On Sept. 9, the two men stood applauding as troops marched in a procession in the center of Pyongyang. A huge crowd gathered to see the parade and spectators cheered and waved pink flowers beneath giant hanging images of Kim Jong-il and Kim Il-sung.
Kim Jong-un does not have a cameo in the music video.
As of noon Monday, the North Korea Party Rock video had 200,000 hits. It was uploaded on Sept. 16. A number of YouTube commentators already figured out that the line everyday I'm sufflin', sounds a lot like everyday? I'm suffering. Very clever, Internet.
© Copyright IBTimes 2023. All rights reserved.