Path to Connected Future Clear at Crowded Consumer Electronics Show
ANALYSIS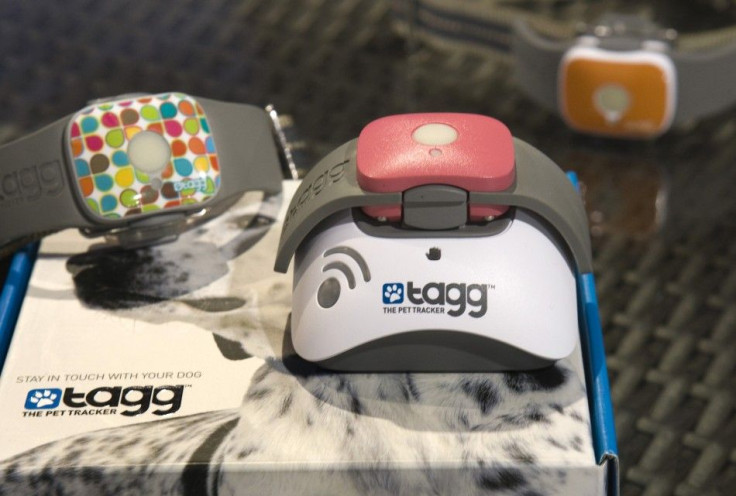 From the world's first eye-controlled laptop personal computer to a pet-tracking application to a glass-encased ultrathin notebook PC, 2012's Consumer Electronics Show produced more than a few guides to point the way forward in technology.
Amid the noise and confusion of the sprawling electronic circus in Las Vegas, two trends stood clear: We will soon interact with devices without thinking about it, or even being aware of it, and everything we do will be connected to the rest of the world.
From Wi-Fi-enabled vacuum cleaners telling you when to change the filter to Facebook apps in a Mercedes-Benz to Pandora in a refrigerator door, the message from the show was that all electronics will soon be part of a seamless network.
In 1998, that was very science-fiction, said Joe Ambeaut, a director of product management for phone network Verizon, looking at the Internet vacuum cleaner. Now that use case feels like it's an inch away. It's not fantasy. It's real.
Ninety percent of the world's population will be connected to the Internet by 2015, said the CEO of the mobile telecommunications company Ericsson, who spoke at the show, and there will be 50 billion connected devices by 2020.
That prospect has changed the nature of the world's biggest tech trade show.
If you were at CES three or four years ago, it was all about who could build the largest flat-panel TV, said Henry Samueli, co-founder of the wireless-networking firm Broadcom Corp. Today, everybody is talking about how I connect up devices, how do I share my media, my movies, my music. It's all about connecting the consumer-electronic devices.
Visiting chairman of the Federal Communications Commission, Julius Genachowski, put it succinctly: If you shut off the Internet, virtually nothing on the CES floor would work.
Eye Control
Among the technologies that drummed up the most buzz at the show were the Tobii, on which users play games and scroll around screens by just blinking and glancing, and the Tagg app that texts or emails you should your pet wander outside a self-defined area.
Devices from technology mainstays also drew their share of admiring crowds, with the Hewlett-Packard Co.'s all-glass Specter in the vanguard of what the Intel Corp. hopes will be a new generation of superslim, fully wired, and touch-screen laptops to replace the clunkers of yesteryear.
Samsung's 5.3-inch-screen phablet -- the Galaxy Note phone-cum-tablet -- also drew debate about whether there is room for a miniature tablet to compete with the 11-inch Apple Inc. iPad.
More advances were heralded at the show. Chipmaker Intel announced it would team up with Nuance Communications Inc. to build voice-command capabilities into its new laptops starting this year. The Microsoft Corp. promised that a commercial application of its Kinect system -- which allows you to play Xbox games just by waving your hands and feet -- will be available for PCs from next month.
Mobile Goes Mainstream
To be sure, mobility and connectivity have been consistent themes at CES since Apple's iPhone kickstarted the mobile consumer Web revolution. TV makers from Samsung to LG Electronics have touted so-called smart TVs -- Internet-enabled sets that allow you to surf and stream the Web -- for several years in Las Vegas, with limited success.
But with Intel -- the cornerstone of PC-based computing, along with Microsoft -- jumping feet-first into ultrabooks, the paradigm of ever-more-portable, instant-on, just-enough-brainpower to run YouTube devices is now emphatically mainstream.
Microsoft made its own move that way at last year's show, when it announced it would develop operating software for ARM chips -- the architecture that competes with Intel's old x86 and now the global standard for mobile processing because of its power-efficiency.
Even old-guard PC-maker Dell Inc. is planning its own tablet, finally.
Despite the new emphasis on the network, or what has become known as the ecosystem -- the place in the cloud where songs, movies, magazines, and apps are stored and accessed -- it is clear people are still entranced by devices themselves. That interest in the physical and visual experience looks like it will help keep CES relevant and popular.
This year's edition was the biggest on record, with 1.86 million square feet of show space and more than 3,100 exhibitors, edging past the record of 2008.
Even companies that do not exhibit -- such as Apple and Amazon.com Inc. -- sent execs to the show to see what's new. The show is now the prime place for tech people to mingle with partners, potential customers, venture capitalists, start-ups, and the media.
The announcement by Microsoft that it was quitting the show indefinitely did not appear to dent confidence, and the software company's floor space was snapped up within hours, CES organizers said.
And the show is still exciting, if you can survive the rigors of crossing 50 Times Squares just to get to the next big thing.
It's always fun to be at CES. Where else can you find a USB stick that's also a bottle opener? joked the FCC's Genachowski.
(Additional reporting by Miyoung Kim, Tim Kelly, Noel Randewich, Poornima Gupta and Liana Baker in Las Vegas; writing by Bill Rigby, editing by Matthew Lewis)
© Copyright Thomson Reuters 2023. All rights reserved.