Patrick Modiano Wins Nobel Prize In Literature For 2014, French Author Celebrated For 'Art Of Memory'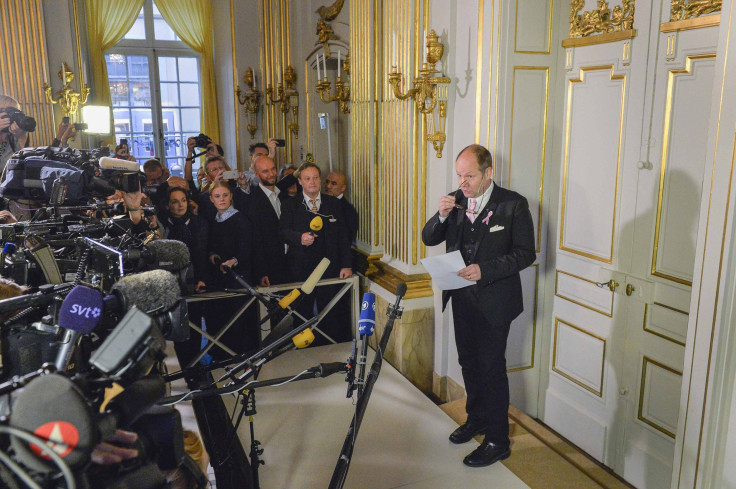 French author Patrick Modiano has won the Nobel Prize in literature. The author of 30 books, mainly novels, was named as the 2014 award winner by the Swedish Academy on Thursday. Peter Englund, permanent secretary of the Swedish Academy, said Modiano was a well-known name in France but was mostly unknown elsewhere.
Modiano, 69, was honored with the $1.1 million prize for "the art of memory with which he has evoked the most ungraspable human destinies and uncovered the life-world of the occupation," the academy said. Modiano has written childrens' books, movie scripts and many small books exploring themes such as memory, loss, identity and seeking, Englund said. He was born in France in 1945 and is perhaps best known for "Missing Person," which won the prestigious Prix Goncourt in 1978. The novel focuses on a detective who has lost his memory and must find out who he really is, according to the Guardian. In 2012, he won the Austrian State Prize for European Literature.
Modiano is known as a media recluse who lives in Paris. He rarely grants interviews, according to the Associated Press. The Nobel Academy said it was unable to tell Modiano the news before the announcement.
American scribe Joyce Carol Oates, Kenyan writer Ngũgĩ wa Thiong'o and Japanese novelist Haruki Murakami were considered favorites to win the prize this year. Canadian writer Alice Munro won the Nobel Prize in literature last year. Previous winners include Rudyard Kipling, Toni Morrison and Ernest Hemingway.
"The Literature Nobel is more fun to speculate upon because literature itself is so subjective," Daniel D'Addario wrote in Time Wednesday. "The real frontrunner for the prize, if history is guide, is someone we're not thinking of -- an exciting twist ending."
© Copyright IBTimes 2023. All rights reserved.