Patton Oswalt Weds Meredith Salenger In Jewish Ceremony In Hollywood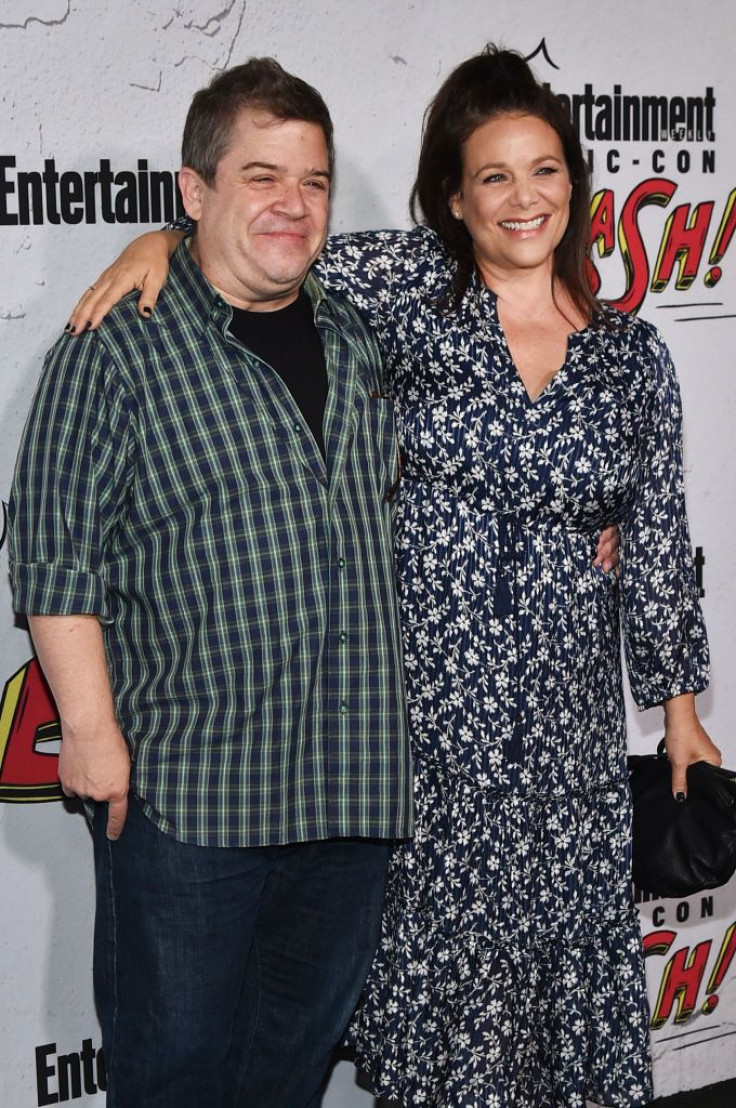 Patton Oswalt and Meredith Salenger are officially husband and wife.
Oswalt and Salenger tied the knot in front of their friends and family in a brief Jewish ceremony on Saturday afternoon.
A source told E! News that the pair was married by a female friend at the Jim Henson Company Lot in Hollywood.
The bride, who was reportedly teary throughout the nuptials, wore an off-the-shoulder white dress and carried a bouquet of bright pink and red peonies. Celebrities who attended the ceremony include "Major Crimes" actress Ever Carradine, "The Real O'Neals" alum Martha Plimpton and musician Ahmir-Khalib Thompson, aka Questlove.
The insider added that Oswalt broke glass at the end of the ceremony, and the guests shouted "Mazel Tov." After the ceremony, the newlyweds and their guests retreated into the studio for the reception.
Oswalt and Salenger started to become closer in February when they were both invited to Plimpton's dinner party, which Oswalt ultimately had to miss due to time conflicts.
"The next day, Meredith sent me a Facebook message, saying, 'Ugh you missed some amazing lasagna last night. You really screwed up,'" Oswalt recalled during an interview on "Jim and Sam Show" last month. Since then, Oswalt and Salenger had been messaging each other back and forth every night. And after three months of online banter, they finally met in person in May.
Oswalt and Salenger then went public with their romance at the Los Angeles premiere of the movie "Baby Driver" in June. The following month, the two took to social media to announce their engagement.
Oswalt and Salenger's wedding comes just 18 months after the Emmy winner's first wife Michelle McNamara died unexpectedly in her sleep in April 2016, leaving him to care for their 8-year-old daughter, Alice Rigney.
Based on Salenger's Instagram posts, she and Alice have a great relationship. The actress even once revealed on social media that taking good care of Alice is one of her goals in life. "I have waited 47 years to find true love," Salenger wrote. "Creating our family unit while honoring the brilliant gift Michelle has given me will be my life's goal and happiness. I am deeply in love with both Patton and Alice and very much looking forward to a beautiful happy life having adventures together."
© Copyright IBTimes 2023. All rights reserved.