Paul Dano Portrays Troubled Indie Rocker In 'For Ellen'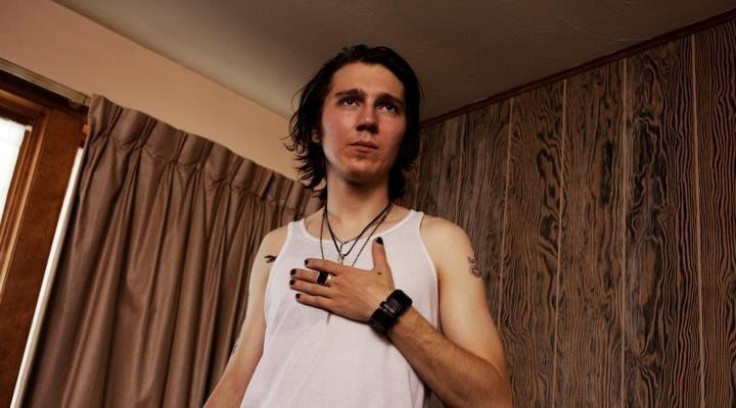 After displaying a knack for formidable roles in such films as "Little Miss Sunshine" and "There Will Be Blood," Paul Dano has proved to be one of the most promising young actors in Hollywood.
As Joby Taylor in "For Ellen," he is ravaged by failure but determined to make up for his past follies. The film, directed by So Yong Kim, tells the story of a young father and failed rock star who loses custody of his daughter Ellen (Shaylena Mandigo) in a bitter divorce battle. With the help of a selfless lawyer (Jon Heder -- "Napoleon Dynamite") and his supportive girlfriend (Jena Malone) he attempts to overturn the court's decision.
Earlier this month, Dano participated in a round-table discussion about the film and talked about his methods of preparation for the film.
Since music is a key portion of Joby's character, the actor immersed himself in modern rock music prior to filming.
"I didn't think of this film as a music film, but this character comes from that world," says the actor. " In terms of trying to incorporate that into the work, I started with some bands that I liked that Joby would also like -- which are mostly older bands -- like AC/DC and Guns and Roses -- and then I started getting into the scene that he's a part of. Modern hard rock music is not something that I'm attuned to, so listening to that stuff was interesting. I was watching music videos and looking at pictures and trying to get something from that."
Dano also found that adopting Joby's offbeat style was a major catalyst for his performance.
"Cloths can make you feel a lot different. Jewelry can affect how you feel as well. Just putting that into practice is such a simple, easy thing that you can do that (affects your performance)," says Dano. "If you're a woman and you put on high heels, it can make you feel different immediately. So, there was a physical aspect to it."
Though inspiring, Dano's meager wardrobe was proved to be insufficient attire for a typical East Coast winter. During the low budget film's 18-day shoot, the temperature dropped to below zero and he was stricken with a fever that landed him in the hospital.
Despite falling ill, the actor says that the weather was important to the film's overall tone.
"It was hard. I was in skinny jeans and a little leather jacket but I don't mind the cold," says Dano. "I think that landscape just fits the story though. If it was a sunny summer day, it probably wouldn't have felt as right for what the character is experiencing.
The 28-year-old, who also served as the film's executive producer, will next appear in the high octane sci-fi thriller "Looper" and the Steve McQueen directed drama "Twelve Years as a Slave."
"For Ellen" is currently in select theaters and available for download on VOD.
© Copyright IBTimes 2022. All rights reserved.
FOLLOW MORE IBT NEWS ON THE BELOW CHANNELS