Is Paul Ryan The Hottest Vice Presidential Candidate Shirtless Ever?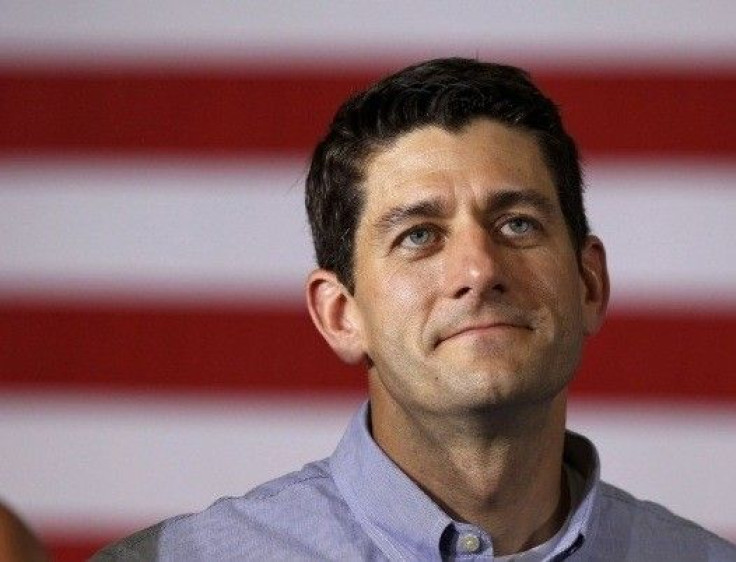 Republican presidential nominee Mitt Romney's newly appointed running mate, Paul Ryan, has become as well known for his six pack as for his political stances.
TMZ has obtained the first photo of the Wisconsin representative shirtless.
The photo was taken about six years ago and shows Ryan holding hands with his wife, Jenna. Romney's-chiseled running mate is said to work out at the White House gym every morning at 6:00 a.m., according to TMZ's sources.
He was also billed as one of "50 Most Beautiful People on Capitol Hill 2008," by The Hill, a congressional newspaper. "Let's face it, the reform of entitlements like Social Security is an important topic for members of Congress to debate. But listening to lawmakers speak about it on the floor does not exactly cause the heart to race. Unless, that is, the speech is being delivered by the tall, handsome and fiscally conservative Rep. Paul Ryan," the newspaper quipped.
Ryan is a hard-core fan of the workout regime P90X, an interval training system aimed at toning muscle and trimming fat in 90 days, according to the New York Times.
"Congressman Ryan is in phenomenal shape," Tony Horton, 54, a physical trainer from Santa Monica, Calif., who created the workout, told TMZ. "He uses the workouts in P90X and cross training as a way to say lean, strong, flexible."
A Politico reporter recently chimed in on Ryan's physique in an article that said, "Forget the budget: Paul Ryan Is Hot!"
© Copyright IBTimes 2023. All rights reserved.
FOLLOW MORE IBT NEWS ON THE BELOW CHANNELS