Paula Deen Son In 'Brownface': Twitter Reacts To Butter Queen's 'I Love Lucy' Photo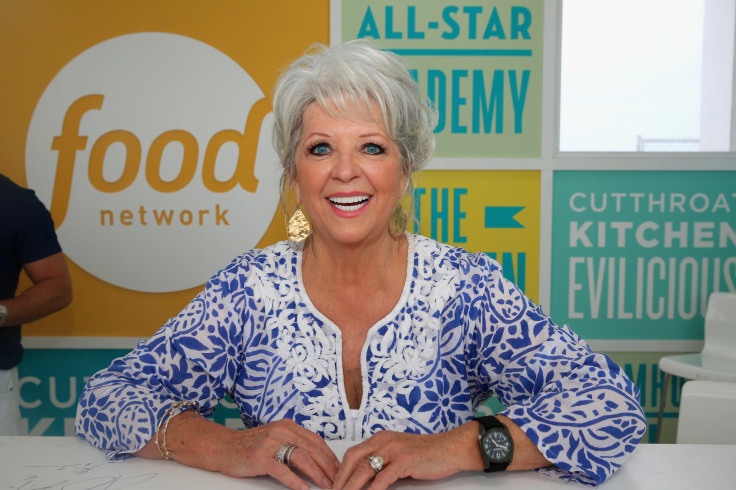 Is Paula Deen unconsciously celebrating the second anniversary of her N-word scandal? Dr. Freud might nod in agreement after seeing the tweet the butter queen and Southern-cooking doyenne sent out to her followers Tuesday. The tweet featured an "I Love Lucy" photoshoot of Deen as Lucille Ball and her son Bobby as Ball's Latin crooner husband Desi Arnaz -- in "brownface," with his face covered in brown makeup to look Latino. It's since been deleted.
A Twitter account with the handle FoodNetworkGossip writes that the photo, which is captioned in the Cuban-accented English that Arnaz exaggerated for comic effect on "I Love Lucy," is actually from 2011 and had been taken down. Whoever posted it is going to need to do some "esplainin" themselves, to quote the Ricky Ricardo parlance cited in the tweet.
In 2013, the National Enquirer acquired a video in which Deen was shown using the N-word and making racist jokes about blacks and Jews. Further revelations came out that Deen dressed up workers as Aunt Jemima and even slaves for various events she hosted. The fallout included Deen being fired from the Food Network and losing an estimated $12.5 million in earnings, according to the New York Daily News, after brands like K-Mart, Sears and JCPenney backed away from connection to Deen. Nevertheless, a harsh reminder of Deen's knack for racially charged controversy just emerged from butter-soaked archives.
So how did Twitter react? In its characteristic neutral, mild-mannered, measured way. Just kidding. People flipped out.
© Copyright IBTimes 2023. All rights reserved.