Paxos Confirms It Mistakenly Paid $500K In Bitcoin Fee, Blames The 'Fat Finger' On Internal Bug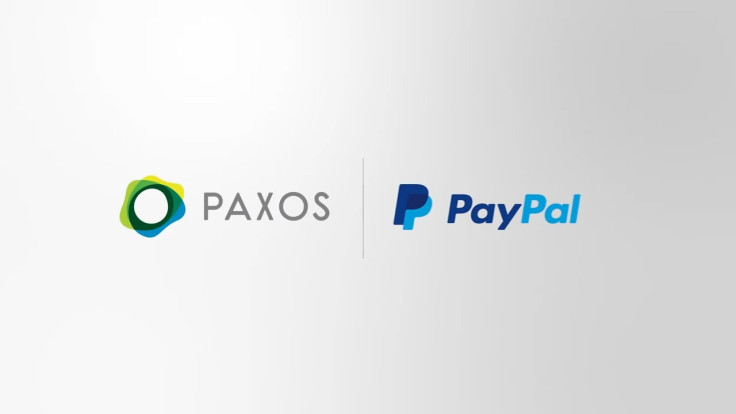 KEY POINTS
The stablecoin issuer admitted it had overpaid the Bitcoin network fee
The processing fee was significantly higher than the transaction amount
Paxos assured none of the clients or customers were affected
Crypto services provider and stablecoin issuer Paxos has confirmed it was behind the much-talked-about "fat finger" that mistakenly paid over $500,000 in Bitcoin transaction fees and blamed the latest mishap on an internal bug.
Paxos admitted it overpaid the Bitcoin network fee on Sept. 10 and blamed the incident on an internal bug that affected a single transfer. The company assured none of the clients or customers were affected.
"Paxos overpaid the BTC network fee on Sept. 10, 2023. This only impacted Paxos corporate operations," the stablecoin issuer said. "Paxos clients and end users have not been affected and all customer funds are safe. This was due to a bug on a single transfer and it has been fixed."
Paxos also shared it "is in contact with the miner to recoup the funds."
The crypto community was surprised when a screenshot made the rounds online showing, by far, the largest-ever fee for a Bitcoin transaction.
A transaction fee is usually based on market demand and network congestion. While it varies significantly, a fee of over $500,000 for a small transaction is very unusual, which on average, only costs between $1 and $3.
Miners typically give priority to transactions with higher fees for faster processing and the Sept. 10 transaction paid nearly $20 BTC, specifically, 19.89 Bitcoin, overly higher than the value of the actual transfer, which was only 0.074 BTC.
Initially, an X user working on Bitcoin block explorer mempool.space hinted at the possibility that global digital payment giant PayPal may be involved in the transaction. The wallet address matched the behavior of another wallet labeled as PayPal on block explorer OXT.
"The fat fingers belong to PayPal," the tweet read.
Later, the X user said, "I had initially discounted that possibility, but after receiving a tip-off I took another look. The overpaid fee came from a hot wallet reusing the address bc1qr3...zpw3, which started operating in June of this year."
"The on-chain activity is consistent with automated processing of fiat-denominated withdrawals, and also closely matches the behavior of a now inactive wallet bc1qhs...kx4n, which is labeled as PayPal on http://oxt.me," the user added.
PayPal uses Paxos to manage its crypto custody services, which hold a substantial amount of the payment giant customers' crypto holdings.
The Bitcoin miner who received the overpaid fee said Monday that he "will put these 20 BTC on hold for now. To be redistributed to miners if nobody comes to claim it after three days."
The Bitcoin miner tweeted Thursday that he was contemplating what to do with them.
"I was annoyed and regretted agreeing to refund that 20 BTC. Especially when I saw the person claiming it kept saying EST instead of EDT/UTC. Last time a Zcash guy did that, I blocked his entire company," he said.
© Copyright IBTimes 2023. All rights reserved.