'Peacemaker' Star Chukwudi Iwuji Teases His Marvel Appearance: 'Extremely Powerful'
Chukwudi Iwuji, who recently appeared in the TV series "Peacemaker," teased his appearance in the highly anticipated Marvel movie, "Guardians of the Galaxy Vol. 3."
While Iwuji didn't reveal which character he will be playing in the Marvel Cinematic Universe, he did mention that his character is going to be "extremely powerful."
"Powerful. (Laughs.) Extremely powerful. Complex," he told The Hollywood Reporter on Monday. "James [Gunn] and I were talking about it, but he's certainly one of, if not the most complex characters we've seen in the freaking Marvel universe."
The 47-year-old Nigerian actor further shared, "So he's deeply complex and deeply powerful, and I hope intriguing. I hope I bring that to it."
Iwuji appeared in the fourth episode of "Peacemaker" that dropped on Jan. 20 and is titled, "The Choad Less Traveled." The actor played Clemson Murn's character, who is a ruthless mercenary.
Iwuji clarified that even he is not completely aware of his whole arc and if there are any breadcrumbs to understand the character's future, it will be because of the writing and not his acting.
"If there were breadcrumbs, it's in the writing, not in my performance. We don't live life knowing the whole arc. We live life moment to moment to moment," he said, adding: "And the problem with playing breadcrumbs is that there is no surprise."
"You see it coming a mile away, and that's my least fun thing to ever witness, either in live theater or on screen," he explained. "So I was excited that we were headed there, but I was very careful to play it moment to moment to moment."
Iwuji recalled the time when director James Gunn first announced his appearance in the third installment of the "Guardians of the Galaxy" movie series.
"Wow. When it was announced I was going to be in Guardians 3, I sent him a message that said, 'Thank you for not only opening the door, but practically kicking it off the hinges for me.'"
The actor explained that it doesn't matter how good he is at his craft but "until you find that person who's ready to take you and take that gamble, ultimately, it's a subjective choice."
Considering "Guardians of the Galaxy Vol. 3," Gunn revealed last year in October via Twitter that he is going to make "something beautiful." The movie stars Dave Bautista, Chris Pratt, Will Poulter, Karen Gillan, Pom Klementieff, Vin Diesel, Zoe Saldana and Sean Gunn. It is slated to release on May 23, 2023.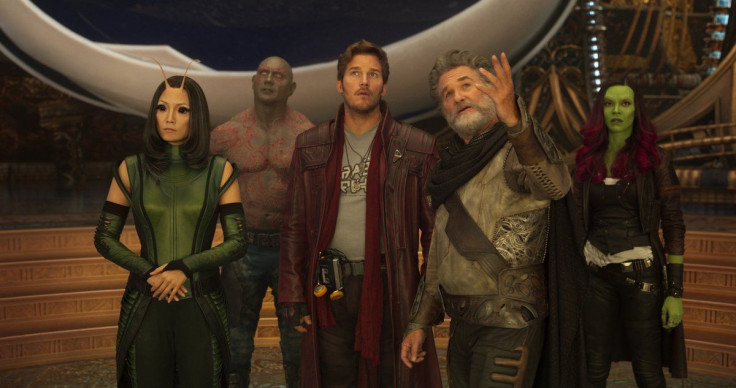 © Copyright IBTimes 2023. All rights reserved.