Peacock Menace Hits Wayne Newton's Las Vegas Neighborhood, Showman Denies Responsibility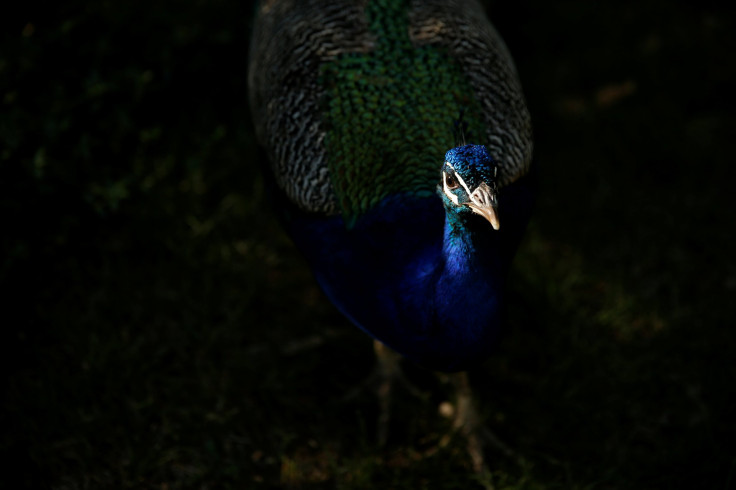 Wayne Newton's Las Vegas neighborhood is being harassed by a flock of peafowl, which, according to people living in the area, are coming from the showman's ranch — Casa de Shenandoah.
While the peahens are comparatively calmer, the peacocks from the flock have become a menace due to their aggressive nature, "squawking, scratching family cars and creating a traffic hazard," according to residents.
"We heard something on our roof that scared us to death. We thought a burglar was breaking in, but it was a bunch of peacocks," April Juelke told the Las Vegas Review-Journal.
The peafowl's lifespan of 20 years poses a problem to their containment. Commissioner Mary Beth Scow said a plan needs to be put in place at the earliest to prevent the condition. She added: "My view is if we don't stay on top of this, it will become more of a problem because the animals do breed. I know when I was out there I saw several young peafowl."
However, Newton's attorney Jay Brown maintains that the ranch — which is now a tourist museum as Newton does not live on the estate anymore — already had 25 peafowl when it was bought and all of those are enclosed and tagged, while the others causing a nuisance were "feral peacocks."
"We've never bought a peacock. We've never brought in a peacock," Brown reportedly said. "These are feral peacocks. It's a neighborhood problem, not a Newton problem, in fairness."
While local authorities are struggling to cope with the problem citing a lack of resources, the neighbors have been forced to take steps on their own to combat the onslaught of the peacocks. Making a trap out of batting cage netting, Bart Donovan caught twenty-one peafowl and relocated them out of state in the last month.
"We didn't give a specific method (of removal); we just gave that direction," Scow told the Review-Journal. "There has been progress, and we continue to expect there will progress so this neighborhood will no longer have this problem. That's our goal."
© Copyright IBTimes 2023. All rights reserved.