Pennsylvania Man Accused Of Sexually Assaulting Wife's Bridesmaid Days Before Wedding
A man is facing sexual assault charges after allegedly assaulting one of his wife's bridesmaids days before their wedding.
Daniel Carney, 28, was charged Sunday for the alleged incident on Aug. 30. Carney was staying at Shawnee Inn in Smithfield Township, Pennsylvania, with his then bride-to-be and their wedding party before the wedding.
The unnamed bridesmaid was reportedly drinking with friends at one of the resort bars and had become extremely drunk. She was allegedly pulled to the side by Carney, who took her into one of the resort lockers near the bar to assault her. She told police she was blacked out when she was pulled in but woke up to Carney allegedly fondling her and her bikini removed.
Investigators from Pennsylvania State Police reported that security footage showed Carney walking down a hallway with the bridesmaid.
"The footage showed the victim and the accused walking down the hallway, with the victim extremely unsteady on her feet and swaying," State Trooper Justin Leri told media. "Just before the doorway, the accused is observed turning around and pulling the victim into the locker room."
Carney was reportedly stopped after his bride-to-be walked into the locker and caught him assaulting her bridesmaid. The couple then got into a fight, according to court documents, before the situation settled down and the three left.
Carney reportedly called the bridesmaid sometime later to apologize for his actions. She reportedly gave the Monroe County District Attorney access to her phone to listen in on the alleged call.
The incident didn't stop Carney and his bride-to-be from getting married as planned, much to the surprise of some.
"He's being charged?" said Sarah Mahoney, a neighbor to Carney and his wife, according to CrimeOnline. "I don't know how she's continuing being with him and standing by his side."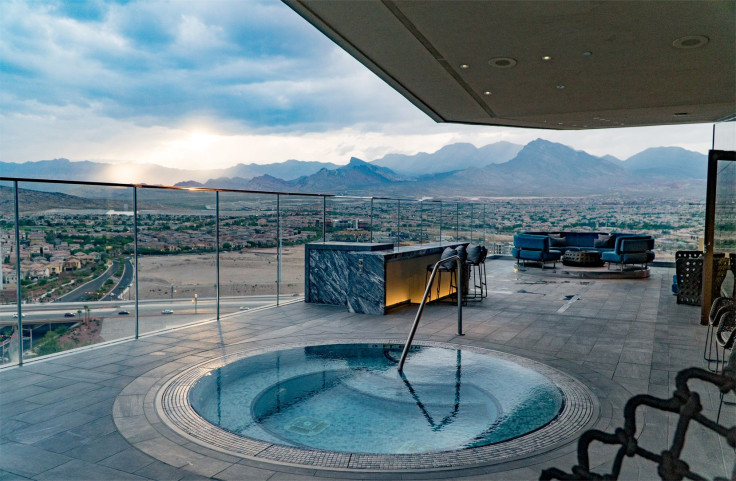 © Copyright IBTimes 2023. All rights reserved.
FOLLOW MORE IBT NEWS ON THE BELOW CHANNELS