Pentatonix Recruiting New Member After Avi Kaplan's Departure, Kirstin Maldonado Reveals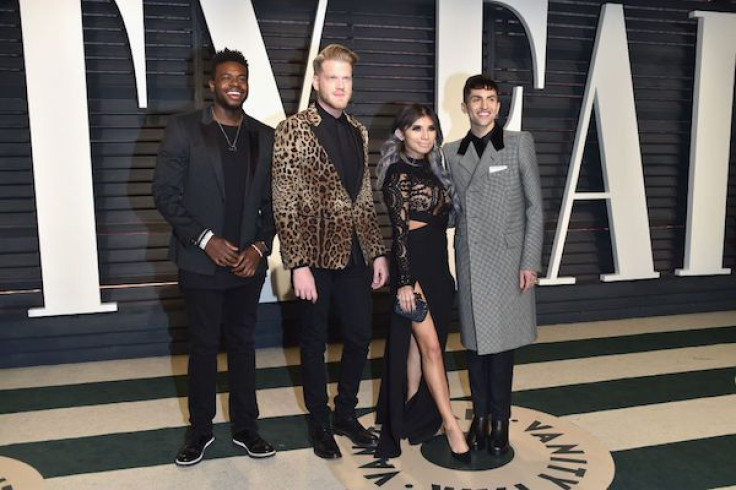 A cappella music group Pentatonix is recruiting a new member in the absence of former member Avi Kaplan. This is what the only female member of the five-person act, Kirstin Maldonado, revealed while talking about the group's plan moving forward.
In an interview with People, Maldonado dished that they are planning to find a new bass singer to complete their group of five."We'll have to find a new bass," she said while discussing the band's plan following Kaplan's departure. "There are five of us, so that's a fifth that's gone."
Maldonado went on to say that this is going to be a new chapter for the group, and she's excited for it to unfold. "We're definitely gonna work on finding a new person for it. I'm looking forward to what that new chapter will be," she said before adding, "It'll be different, but I think it needs to be."
READ: Where is Pentatonix ex-member Avi Kaplan now?
Maldonado then gushed adding a new person into their group will definitely transform the band for the good. "You're adding a new person in and they're gonna bring whatever special quality they bring," she explained. At the end of the day, the singer said that they just "want everyone to be happy."
On May 12, Kaplan broke announced via Facebook his plan of "taking a step back" from Pentatonix to pursue a new path as a soloist. He admitted then that it was one of the "toughest decisions" he had to make, but he's happy that his band mates were supportive of him.
Pentatonix currently has a number of concerts lined up, and Kaplan is still part of them. Last Tuesday night, the group conquered the Wisconsin State Fair Main Stage as five in a rare sold-out show for the fair, as per the Milwaukee Journal Sentinel.
Meanwhile, Kaplan isn't the only one who is launching a solo career. Maldonado, who chose to stay with the group, is also working on a solo project that centers on a six-track EP entitled "L O V E." Speaking on why she's chosen to start doing solo music now, Maldonado revealed that she was "too nervous" before but she's finally at a good place to try something on her own.
"I was the last baby bird to fly from the nest because all the other guys have had music or have been putting up covers all this time, and I have been chilling and relaxing and not really doing it yet. But I'm glad I waited because I feel really good about what I'm putting out now," she added.
© Copyright IBTimes 2023. All rights reserved.