Pepper Pike, Ohio, Fire: Gas Line Explosion Causes Massive Blaze, Several Residents Evacuated [Videos]
UPDATE: 6.20 a.m. EST - Police said about 500 homes in the area were without power due to the fire and it was not clear when the power would be restored. Several roads including Shaker Blvd., east and west from Lander Rd. to Richmond Rd were closed. However, nobody was injured and no homes were damaged in the fire.
Original story:
Fire crews were batting a massive blaze that broke out following a gas line explosion in Pepper Pike, Ohio, early Friday.
According to local reports, the explosion took place around 1 a.m. EST at a street right across the fire station on Shaker Boulevard near Brainard Road. Crews were working to turn off the gas. It was not known if anyone was injured.
Videos of the fire on social media showed massive flames, up to several stories high, shooting into the air.
Several residents were evacuated and were currently at a community center. Meanwhile, several roads in the area were closed. Reports also said fire crews were working on the gas line, however, it was not known if they were at the scene when the explosion took place.
Speaking to Fox 8, a resident who witnessed the explosion said, "I heard a loud noise and all of a sudden my bedroom light up. I couldn't figure out where it came from. I looked out the window and saw the woods were on fire. At first I thought it was an earthquake because the house shook, the windows were shaking."
This is a developing story.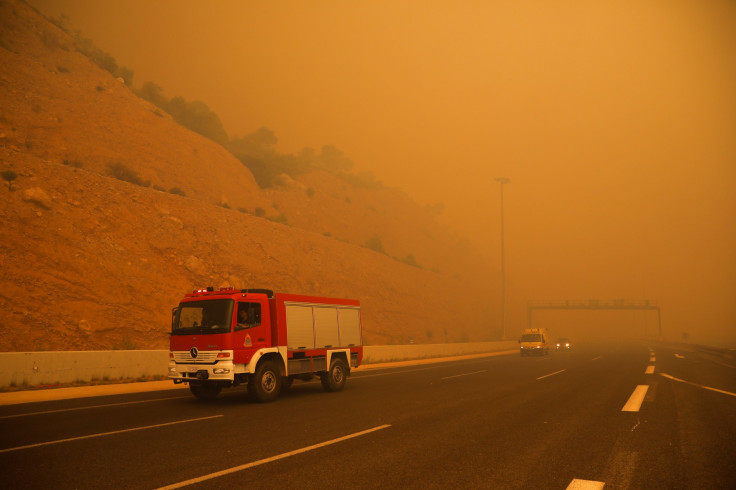 © Copyright IBTimes 2023. All rights reserved.