Peter Canellos Named Politico Executive Editor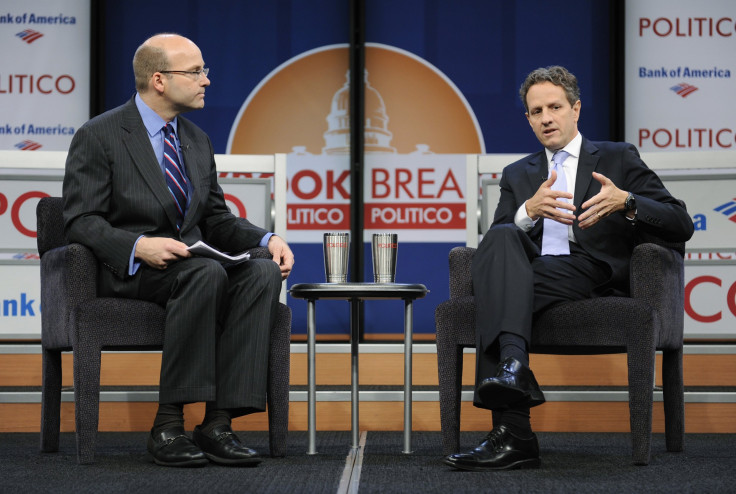 Politico has named Peter Canellos as its new executive editor, the Washington-based political journalism organization announced in a memo to staff on Monday. Most recently, Canellos served as the editorial page editor at the Boston Globe.
"Peter's had a long record of accomplishment at the Globe -- and you should look at all the wonderful things his many hires over the years had to say about Peter when he recently announced he was leaving as the paper's editorial editor," Politico Editor Susan Glasser said in the memo. "That record is a central reason why I'm convinced Peter will make such a great partner for all of us as we write Politico's next act: He's both got a great eye for journalistic talent and a true love of mentoring reporters and helping them to achieve their best work."
Glasser touted the hire as one of "many moves in the coming weeks and months to add to Politico's terrific bench of reporting and editing talent."
Canellos is slated to take over the role in November and will serve as Glasser's "full partner" in managing Politico, she said. He resigned from the Boston Globe in September after serving the newspaper in a variety of roles for more than 26 years, citing a desire to "pursue exciting new opportunities."
"Peter is a singular talent, we are extraordinarily thankful for the years he devoted to the Globe," Boston Globe owner and publisher John Henry said in a statement. "He is a master storyteller, deep thinker and adept communicator."
At Politico, Canellos will replace Rick Berke, who resigned as the publication's executive editor on Sept. 7. "While our overarching goals are similar, [Politico CEO Jim VandeHei] and [Editor-in-Chief John Harris] and I agreed to disagree over the strategy for achieving those goals," Berke said at the time. "There is no acrimony and no drama -- simply an acceptance by the three of us that the dynamics were just not there for us to function seamlessly."
© Copyright IBTimes 2023. All rights reserved.