Pirate WiFi Broadcast on L Train All Week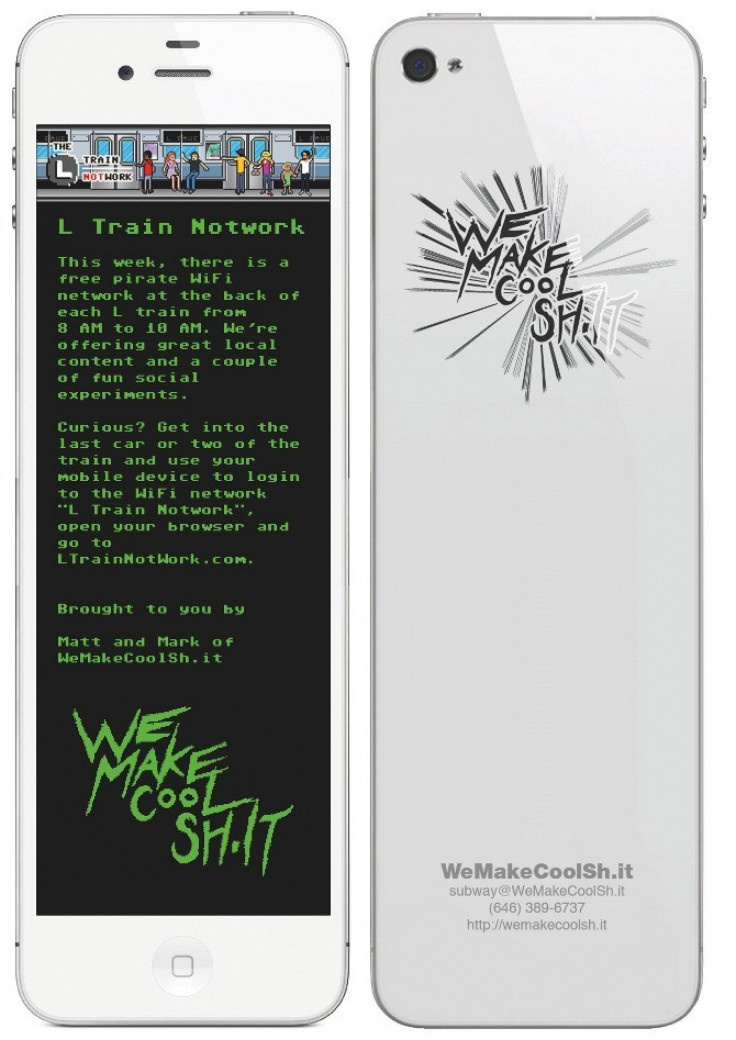 The morning commute is typically filled with isolated drones mindlessly ambling onto the train only to stare at the glowing LCD on their smartphone. But for the lucky riding the L train this week, there will be an underground alternative during the crush of the morning rush this week.
At the back of the L Train all week will be a free public intranet, dubbed a NotWork by the creators, which will allow any mobile device or laptop to connect. The Not will be serving up poems, essays and drawings. In addition, it will provide a live chat-room for all subway passengers to use. There's even a missed connections section for those reaching out to any fellow travellers that might catch their eye during their ride.
We like to encourage strangers to talk to each other and this seemed like a great way to do it, said WeMakeCoolSh.It, the creators of the intranet. When people ride the train during rush hour they are forced to be so close to each other but they rarely interact with each other. We wanted to give people something to talk about.
To join the network, visit the last car of any L Train this week from 8-10am. Join the Wifi network L Train NotWork or go to your browser and type in LTrainNotWork.com.
© Copyright IBTimes 2023. All rights reserved.