Pistachio Recall: Full List Of Products Affected By Salmonella Outbreak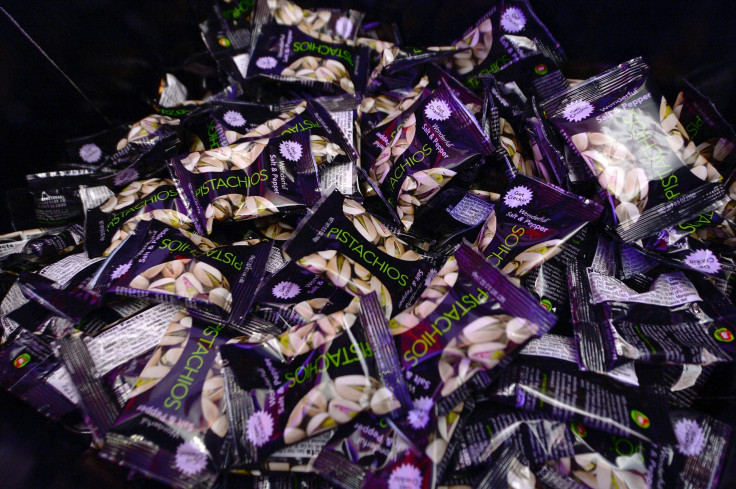 A salmonella outbreak linked to pistachio nuts has sickened 11 people across nine U.S. states, the U.S. Centers for Disease Control and Prevention announced Thursday. Two people affected by the outbreak have been hospitalized.
Nuts produced by Wonderful Pistachios of Lost Hills, California, are likely the source of the outbreak, according to the CDC. Pistachios sold under the brands names of Paramount Farms, Trader Joe's and Wonderful have been recalled by the grower due to the risk of salmonella contamination, the Associated Press reported.
People ranging from 9 years old to 69 years old began falling ill between Dec. 12, 2015, to Feb. 9 of this year. The states involved in the outbreak are Alabama, Arizona, Connecticut, Georgia, Michigan, Minnesota, North Dakota and Virginia.
While the CDC said the affected pistachios also are being sold in Canada, the Canadian Food Inspection Agency has not yet issued a warning. The CDC acknowledged that the investigation is ongoing.
Other salmonella outbreaks so far this year include an outbreak linked to Sweetwater Farms Alfalfa Sprouts and RAW Meal Organic Shake & Meal Products. Salmonella is estimated to cause 1 million foodborne illnesses in the U.S. every year, with 19,000 hospitalizations and 380 deaths, according to the CDC.
The illness usually lasts between four to seven days, and infected people typically develop diarrhea, fever and abdominal cramps.
© Copyright IBTimes 2023. All rights reserved.