'Playboy Club' Cancelled, Replaced by 'Rock Center'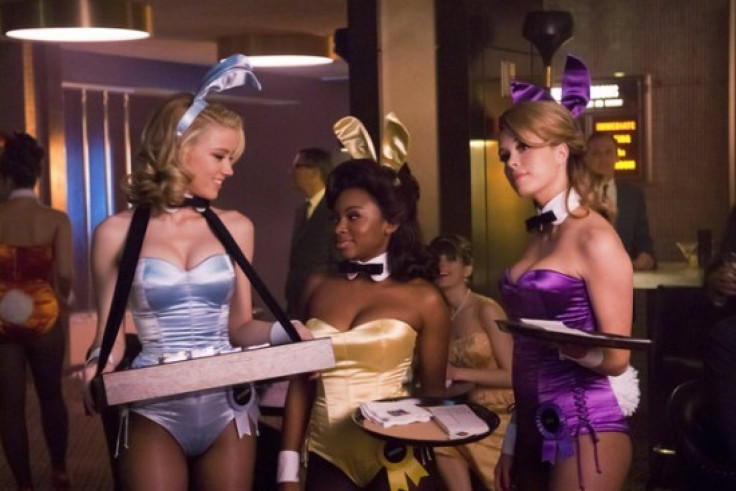 The Playboy Club is officially the first cancelled show of the 2011 fall television season and has been pulled from the NBC lineup.
The decision does not come as much of a surprise. Many predicted The Playboy Club would fail long before the first episode even premiered. The industry generally had low expectations for the period drama that attempted to borrow Mad Men themes and reproduce them for a wider, network TV audience.
The Playboy Club, which followed the lives of the bunnies and the men who loved them at the Chicago Playboy Club, debuted to low ratings and dropped dramatically during each of its three subsequent telecasts. This past Monday night's episode netted just 3.4 million viewers and a 1.2 rating in the adult demographic. In an obvious hint that the show was doomed, NBC did not air a promo for the fourth episode.
The Playboy Club ran into troubles from the start. Conservative advocacy group the Parents Television Council (PTC) strongly opposed the show. Thus began a delicate balancing act, with some finding the show sexist and racy, while critics found it far too tame for the subject matter.
By the second week, seven advertisers exited the series after the PTC's president deemed the show a commercial disaster and asked for the network to cancel the degrading and sexualizing program immediately.
Women's rights leader Gloria Steinem called for a boycott of the show and NBC's Salt Lake City affiliate refused to air it.
NBC will temporarily fill the hole in its Monday Night lineup with repeats of the new police drama Prime Suspect, which also needs some help with ratings. On Oct. 31, Brian Williams' newsmagazine show Rock Center, will debut in The Playboy Club's timeslot.
The format will be good, real, hard journalism - and then some, Williams said in a statement about the show. We intend to be the new home of quality journalism on a weekly basis, and on the web at all times.
Meanwhile, the remaining Playboy Club episodes will go unaired.
While it was bad news for the retro drama, NBC gave two of its freshman comedies the green light for a full season. The Christina Applegate and Will Arnett-led Up All Night and Whitney Cummings-led Whitney were both picked up for a full run.
We're thrilled with the creative direction of both shows as well as the potential for them to continue to build loyal audiences over the coming months, Robert Greenblatt, chairman of NBC Entertainment, said in a statement. We're proud of all of the producers, writers, actors, and directors who have worked so hard to bring these shows to life.
The fate of NBC's other new comedy Free Agents hangs in the balance.
© Copyright IBTimes 2023. All rights reserved.