'PlayerUnknown's Battlegrounds,' 'Street Fighter V' Are Free PS Plus Games For September
KEY POINTS
A pair of very popular titles will be free to download for PlayStation Plus subscribers in September in the form of "Street Fighter V" and "PlayerUnknown's Battlegrounds"
Originally released in 2016, "Street Fighter V" has continued to evolve with new characters and stages added over the course of seasonal updates
"PlayerUnknown's Battlegrounds" is a stringent battle royale released in 2017 that relies on precise gunplay and deep knowledge of its large map
With September almost here, PlayStation Plus is about to give away two huge titles for free for its subscribers in the form of "PlayerUnknown's Battlegrounds" and "Street Fighter V."
Together, the duo of titles makes September one of the stronger months of the year when it comes to Sony's free game offerings. Both will be free to claim for subscribers until Oct. 5, GameSpot reports.
Originally released in 2016, Capcom's fighting game has continued to evolve with new characters and stages added over the course of seasonal updates. Currently in its fifth and final season, new content is still on the way for "Street Fighter V" despite the game already being more than four years old.
GameSpot critic Peter Brown once praised "Street Fighter V" for its deep fighting mechanics and unique cast of fighters that has grown exponentially since its release. Rather than release entirely new versions of the game that are incompatible with previous ones, Capcom has taken to also including these as updates for existing players.
To celebrate the arrival of "Street Fighter V" on PS Plus, Sony will hold tournaments beginning Sept. 4. Play well enough and you could win some goodies, including cash prizes and an exclusive PS4 theme.
While it's true that "Fall Guys: Ultimate Knockout" is the reigning king of battle royales, one of the early rulers of this genre was "PlayerUnknown's Battlegrounds" or more commonly known as "PUBG." It's a more stringent battle royale that relies on precise gunplay and deep knowledge of its large map.
GameSpot initially gave "PUBG" 8/10 in 2017 for its rewarding tactical combat and penchant for unpredictability. It's worth checking out if you want to compare it with other battle royales like "Fortnite" and "Fall Guys: Ultimate Knockout."
"PlayerUnknown's Battlegrounds" was developed and published by PUBG Corporation, a subsidiary of South Korean video game company Bluehole. It was based on previous mods created Brendan Greene for other games and expanded into a standalone game under Greene's creative direction.
"PUBG" and "Street Fighter V" take center stage on Sept. 1 so there's still time for you to grab "Fall Guys: Ultimate Knockout" and "Call of Duty: Modern Warfare 2 Campaign Remastered," which are still up for grabs through Aug. 31.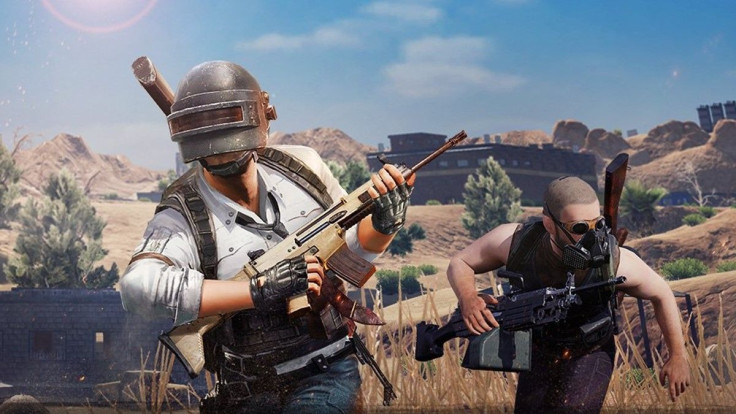 © Copyright IBTimes 2023. All rights reserved.