Playfinity Revolutionizes Backyard Baseball By Leveraging On Smart Technology
KEY POINTS
Backyard League is capable of measuring speed, distance, throws and a lot more
Playfinity introduced a couple of games at CES 2023
Users can just throw the smart baseball and check the stats using its companion app
Playfinity, an Oslo-based sports technology company that connects physical play with digital gaming, takes backyard baseball to a new level with its Backyard League smart baseball and app.
Baseball is one of America's favorite pastimes, and while children these days spend most of their time playing video games, Playfinity's Backyard League smart baseball and app could be parents' new best friend in encouraging their kids to play outdoors.
The product can be also used by professionals (teens) who want to keep track of their stats because the Backyard League smart baseball app is not your usual ball.
As a smart baseball platform, it is capable of measuring speed, distance, throws, height, catches, dropped balls, transfer time and a lot more.
Following its U.S. launch in spring, Playfinity introduced a couple of games for the Backyard League smart baseball and app at this year's Consumer Electronics Show (CES) in Las Vegas, which include the Speed Test and Ground Bell.
Speed Test is a fun and interesting way to challenge players' pitching skills, while Ground Bell challenges their ground ball skills.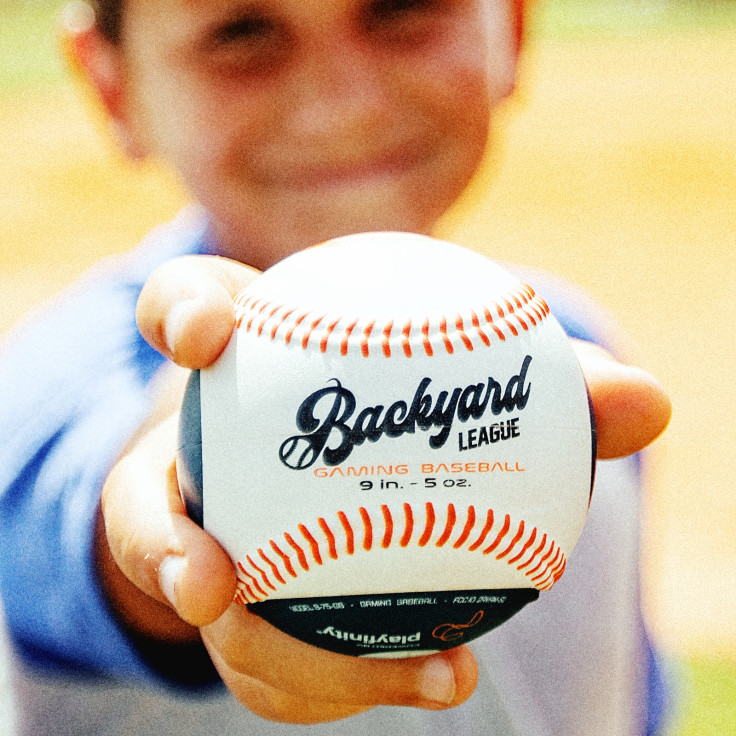 Users can just throw the Backyard League smart baseball and check the stats using its companion app.
Sporting the same size and weight as a regulation MLB baseball, users can easily connect the smart baseball to an iOS or Android device using its built-in Bluetooth.
What makes this package interesting is that it transforms the game into a competitive match on a global scale.
Aside from allowing users to monitor their skills across games centered on consistency, hand-eye coordination and transfer speed, the app also lets the pitcher and catcher compete with other players around the world.
The app features six games and once players have tried at least one of them, they will unlock the League Mode of the app, which allows them to compare and compete for stats with other players through individual leaderboards.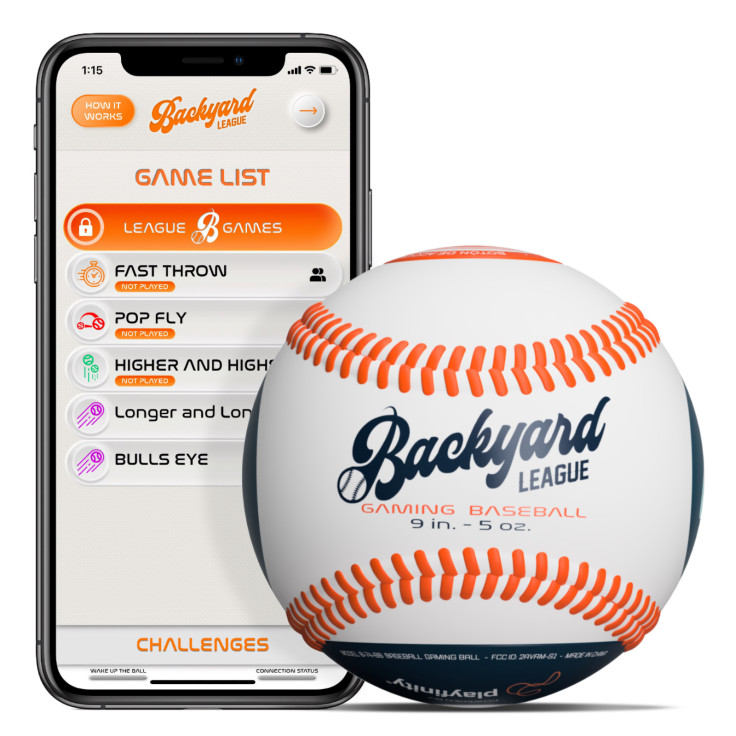 The Backyard League smart baseball and app provides 70 hours of playtime using a single-cell battery and is designed for users between ages 6 and 14. It retails for only $99.
It is also an outstanding training addition for those already enjoying the game and an interesting gift for those who haven't started playing the game of baseball.
The video will give you step-by-step instructions on how to use Playfinity's Backyard League smart baseball and app.
© Copyright IBTimes 2023. All rights reserved.