Police Kill Mentally Ill Man: NYPD Has Record Of Killing People With Mental Health Conditions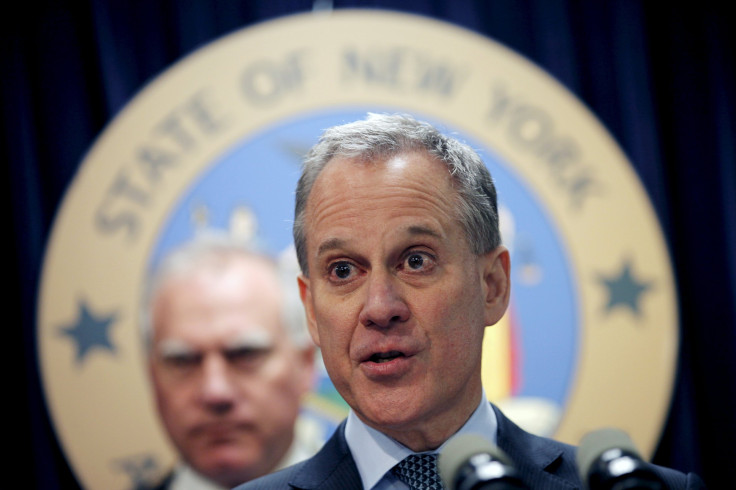 Areal Galarza, a 49-year-old Bronx man, has become the latest person with a mental health condition to be killed by the New York Police Department. Sgt. William Melrose, who had previously been accused twice of making false arrests, used a stun gun to subdue Galarza after responding to a 911 call about an "emotionally disturbed man."
When Melrose and three officers confronted an expressively distraught Galarza in the basement of his Bronx apartment, Galarza lunged at them with a broken glass bottle, according to local reports. Melrose responded by using his Taser stun gun two times, the second time causing Galarza to enter cardiac arrest before eventually dying at a nearby hospital, police said.
"I know him personally, for years, and I truly can't believe he would charge at a cop like that," neighbor Derrick Reno told the New York Daily News.
Mildred Galarza, the victim's sister, said he had suffered from a learning disability since he was a child. She added that he had experienced a stroke earlier this year.
"Everyone knew him around here and everyone loved him," another neighbor, Kelvin Hernandez-Diaz told the New York Daily News. "It really doesn't make sense to me that he would attack anyone. That doesn't sound like him at all. He wouldn't hurt a fly."
In 2012, Melrose was accused of falsely arresting a Bronx man accused of shooting someone. The city settled that case for $17,500 while admitting no wrongdoing.
In 2015, Melrose was again accused of falsely arresting someone, this time for "conspiracy to distribute and possess with intent to distribute 50 grams and more of crack cocaine," court documents show.
New York Attorney General Eric Schneiderman announced he would look into Areal Galarza's death to determine whether his office would launch an investigation. Last month, Schneiderman announced he would not investigate a police sergeant for the fatal shooting of Deborah Danner, who threatened police with a baseball bat before she was shot, the New York Times reported.
Danner, 66, was visibility emotionally disturbed when she was shot, according to reports. The officer involved took harsh criticism from mental health advocates nationwide for failing to use his stun gun to defuse the situation, especially given that the NYPD reportedly had previous knowledge that Danner suffered from schizophrenia.
Almost half of the people who were killed by the police in the U.S. suffer from a mental health disability, according to the Ruderman Family Foundation, a disability organization in Boston. The study's authors analyzed police-related killings from 2013 to 2015.
"Police have become the default responders to mental health calls," the study found. It concluded that "people with psychiatric disabilities" are presumed to be "dangerous to themselves and others" in police interactions.
© Copyright IBTimes 2023. All rights reserved.