Police Officer Accused Of Saving, Showing Off Explicit Pictures Of Murdered University Of Utah Student Lauren McCluskey
KEY POINTS
Officer Miguel Deras is accused of keeping and showing off explicit pictures of McCluskey while working at the University of Utah's campus police
Deras was one of the officers assigned to investigate accusations of extortion against McCluskey's ex-boyfriend, Melvin Rowland
McCluskey was killed by Rowland in October 2018 before he died from suicide shortly after
A Utah police officer is under investigation after a report alleging he kept explicit photos of University of Utah student-athlete Lauren McCluskey, who was killed in October 2018. The Logan Police Department in Logan, Utah, said Officer Miguel Deras was the officer in question accused of having the photos.
"We are very concerned about this allegation and are starting our own internal investigation to determine the facts," the Logan Police Department said in a statement. "At the end of the investigation we will take whatever action is appropriate based on the facts we discover."
Logan police did not say if any disciplinary action had already been taken against Deras.
The accusation stems from a report Sunday from the Salt Lake Tribune about Deras' time as a University of Utah police officer in 2018 and his involvement in McCluskey's case. Deras was one of the officers assigned to investigate McCluskey's extortion accusation against her ex-boyfriend, Melvin Rowland, 37. Rowland had obtained explicit pictures that McCluskey had taken of herself and used them to blackmail McCluskey for $1,000. McCluskey paid Rowland and then sent copies of the messages and pictures to campus police.
McCluskey was shot and killed by Rowland on Oct. 22, 2018. Days after the shooting, Rowland was found dead at a Salt Lake City church. His death was ruled a suicide.
Days before McCluskey was killed, Deras allegedly showed off the photos of McCluskey to another campus police officer and bragged he could look at them at any time. The campus officer, and another campus officer who overheard the conversation, verified the accusation to the Tribune. Neither reported Deras' actions to school officials at the time.
The university told the Tribune that it didn't learn of the allegations against Deras until September 2019. By that time, Deras had joined the Logan Police Department. Campus police Lt. Jason Hinojosa said the school only looked into it after the Tribune requested McCluskey's records as part of its own investigation into the school's handling of the case.
"He was long gone before we had any inkling that that incident with the photo being shown had occurred," Hinojosa said.
Hinojosa said one of the officers told university investigators about Deras' actions in September 2019. However, investigators did not report it to Utah's Peace Officer Standards and Training council, which oversees officer certification and discipline.
"It's not among the requirements to report to POST," Hinojosa said.
Major Scott Stephenson, who runs POST, argued that Deras' alleged actions were enough to charge him for a crime. He said sharing explicit pictures or videos of someone without their consent violated the state's revenge porn laws, as McCluskey was still alive when Deras' showed off the pictures.
Stephenson expressed concern that the accusations against Deras will make victims of sex crimes hesitant in coming forward.
"All the steps we've made with victims, we could take steps back now," Stephenson said.
The accusations against Deras are also the latest in publicized missteps taken by the University of Utah in handling McCluskey's case.
One of the biggest revelations was that McCluskey and several friends had reported their concerns about Rowland more than a week before she was killed. McCluskey's first report was filed on Oct. 12, but campus police did not open a formal investigation until Oct. 19. However, the officer assigned to the case was off-duty and wouldn't return until after McCluskey's death.
An independent review of the school's handling of the case released in December 2018 also found that McCluskey accused Rowland of being armed. The review said if campus police had checked Rowland's offender status, they would have discovered his status as a registered sex offender and that he was on parole at the time.
As more information about the school's handling of the case came out, McCluskey's family filed a formal lawsuit against the University of Utah in October 2019. The suit accuses the school of failing to protect McCluskey and the family is seeking $56 million in damages that will go to a trust dedicated to improving campus security.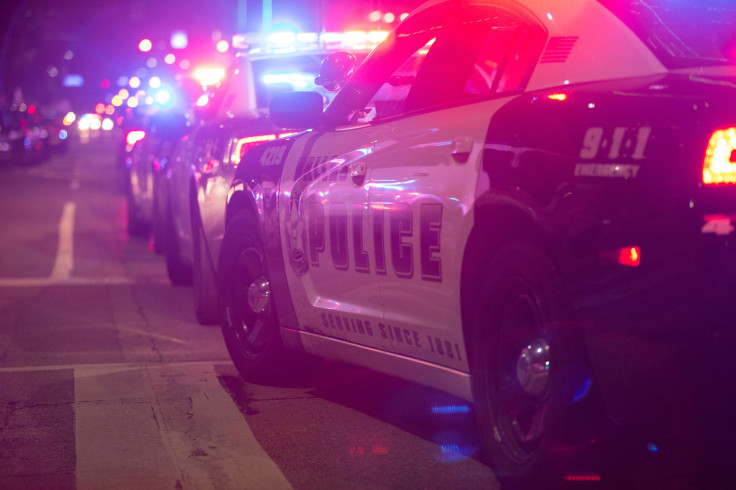 © Copyright IBTimes 2023. All rights reserved.